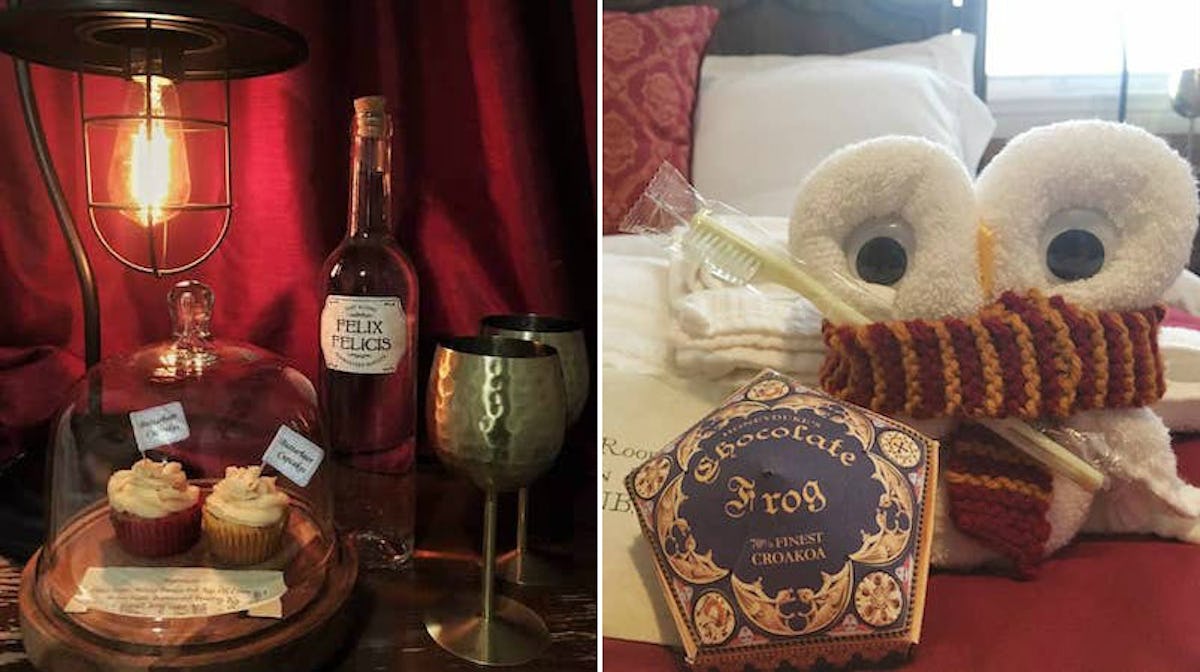 These 'Harry Potter'-Themed Airbnbs Will Give You The Most Magical Fall Vacay Yet
If you've been patiently waiting for an owl to deliver your letter from Hogwarts, you'd probably do anything to visit the Wizarding World. You dream of casting spells, flying on broomsticks, and eating every dish that's served in the Great Hall. While you may not be able to find Platform 9 3/4 to hop on The Hogwarts Express, there are plenty of Harry Potter-themed Airbnbs to rent for the most magical fall vacay ever.
Why rent a normal Airbnb when you can rent something that's decorated like you've stepped into your favorite Harry Potter books and movies? If you and your friends are hardcore Potterheads, you'll love these seven Airbnbs that are Harry Potter-themed. Even if you weren't planning a fall vacay, you'll want to now.
Imagine exploring a new travel by day, and then heading back home to your wizardry rental by night. You and your friends can even bring your fave movies like Harry Potter and the Prisoner of Azkaban or Harry Potter and the Sorcerer's Stone to watch while enjoying a round of Butterbeers and chocolate frogs.
So, stop waiting for that owl and make your Harry Potter dreams come true by calling up the Hermione and Ron to your Harry, and plan the most magical fall getaway yet.