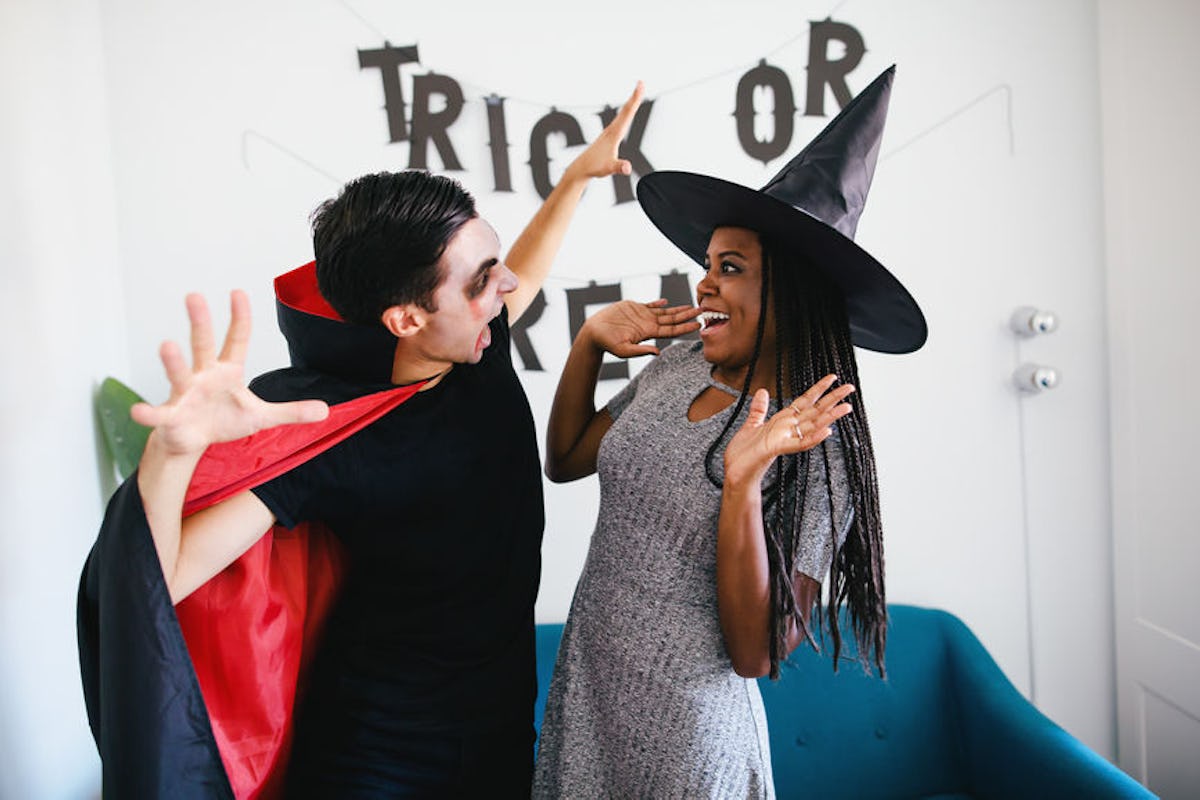 7 Halloween-Inspired Tinder Bios To Get Your Future Boo To Say "Boo"
August is long gone, and the end of September is right around the corner, so basically... Halloween is tomorrow. This means it's time to start (pumpkin) spicing up your social media, and these Halloween-inspired Tinder bios are the perfect place start. Halloween is the most wonderful time of the year, IMHO. You get to be someone else for a night, drink, eat every pumpkin-flavored thing the gods have blessed us with, and use an endless amount of pickup lines that are only acceptable in the days leading up to All Hallows' Eve. It's time to up your creativity in the online dating realm even more, and make people wonder what you have up your spooky little sleeve.
The thing with online dating is that because there are so many people on dating apps, it can be hard to make yourself stand out (even though you're a star and the whole world should know it). But fret not. On the off chance your gem-like qualities aren't as easy to spot on Tinder as they are IRL, these seven Halloween-inspired Tinder bios will help show off all your goodies. But be warned: They may have different results. If you're looking to date someone, gravitate toward the cutesy bios. If you're just looking for some fun, stick to the more daring ones. And if you don't know what you're looking for, it's all fair game. Shall we proceed?