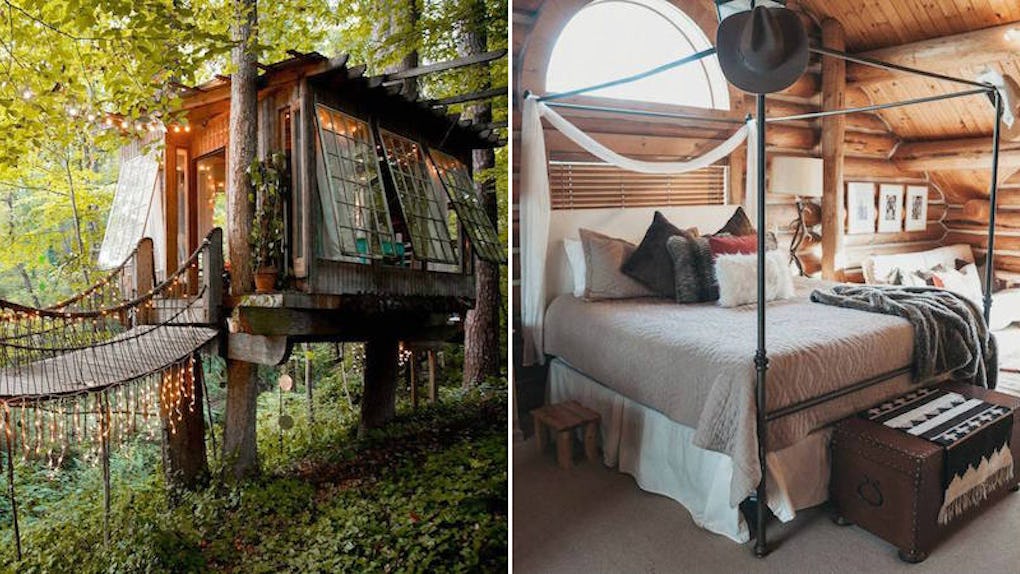 Airbnb
7 Cute Cabins On Airbnb For A Fall Weekender, Because The Snuggle's Real
There's something to be said for fall getaways. Most of the time, you likely think of vacation as going somewhere tropical during the summer. You'll hop on a plane, get your passport stamped, and post pictures from beaches with white sand. Well, what if you swapped out all of those bikinis for cozy sweaters, and took a break from the usual hustle and bustle? You'll still make an endless amount of s'mores, but spend your days relaxing amongst the redwoods. Cute cabins on Airbnb, like the ones I picked out on this list, are perfect for your fall weekender trip. Just pack your bags (and some hot apple cider), and hit the road.
The snuggle is real when you're living life in a cabin. You don't go a minute without a warm fire or some sunshine coming in through the windows. During the day, you might go hiking on the nearby trails or explore the town that's just a few minutes away. You'll grab dinner in the city, and then resort back to a slower pace and so much serenity.
Especially this time of the year, you need to recharge. You're tired from the past few months, and once winter comes, you won't want to leave the house. Sure, you'll go on a ski trip and cuddle up with your mittens and snow pants, but that's not quite the same as waking up to the vibrant hues of fall leaves right outside your door. These seven cabins are everything you need for a weekend well-spent.