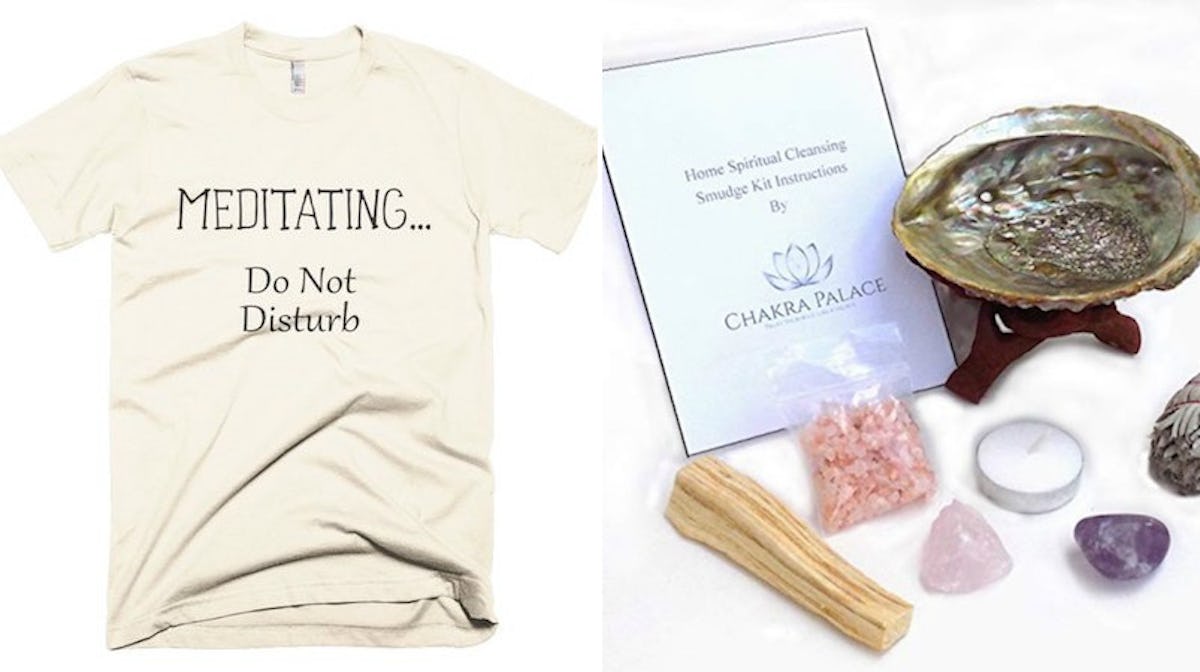 How To Be A Yogi For Halloween If You're Lazy & In Love With Your Lululemons
Etsy/Amazon
It's about that time, people — Halloween is almost here! And that means asserting your right to be the laziest human on the planet and throwing together a costume with the least amount of effort possible. Or is that just me? Maybe it's because I live my life in yoga pants and refuse to change out of them, even on holidays, but luckily, yogi Halloween costumes aren't just easy to put together; they're also the kind of costume that makes it look like you put some thought and effort into the concept, but in reality, you're just chillin' in your favorite stretchy pants while everyone else at the Halloween party is wearing an itchy wig or an uncomfortable, full-body banana suit.
Figuring out a Halloween costume each year can be a difficult process, and you may be tempted to show up your friends with something seriously epic or show-stopping. But hear me out for a sec on this yoga idea: For one thing, yogis are some of the coolest and most radiant people in the world. What's more, there are so many ways to put your own personal spin on a yoga-inspired Halloween costume, with just a tiny bit of extra brainstorming on your part.
Since you're admittedly a bit lazy, though, I've done the brainstorming for you. Here are six totally OM-mazing costumes to turn this Halloween into the most zen night of the year.