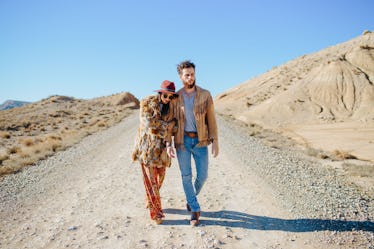 6 Body Language Clues Your Partner Feels Distant From You, So Keep Your Eyes Open
Sometimes, even the most seemingly perfect relationships can have trouble brewing beneath the surface. But whether it be a loss of attraction or a distance between you and bae that wasn't there before, our body language can tell us things we may not know about our relationships — or ourselves for that matter. If you feel like bae is pulling away from you or from the relationship, there are some body language clues your partner feels distant from you that can help you figure out what's going on with them.
Before you dive into analyzing your partner's body language, you want to start with a baseline. "Before you start interpreting what your partner could or could not be feeling, you have to figure out what's normal with your partner," body language expert Blanca Cobb tells Elite Daily. "Is your partner generally an affectionate person with you? Does that mean they give you hugs and kisses? Do they give you caresses on the cheek? Do they grab your tush? What do they typically do? That's your baseline." Once you've established what your baseline is, you can start looking for these six body language clues that could mean your partner feels distant from you.