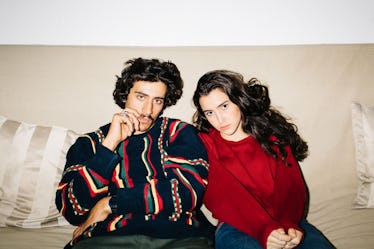 3 Signs You Need Space From Your Partner, So Don't Be Afraid To Let Them Know
One of the most satisfying parts of having a bae is that there's always someone around to spend time with. Whether you're in need of a Netflix and ~chill~ buddy or a date to bring to a family event, being in a relationship ensures that you have someone by your side when you need them. That said, no matter how in love you are, making time for yourself is really important too. Space is something you should never be ashamed to ask for, so if you're recognizing the signs you need space from your partner, it might be time to have a conversation.
Recognizing these signs doesn't necessarily mean that something's wrong with your relationship. It could just be that you've been neglecting your needs as an individual, which can start to feel like a major strain on yourself, mentally and emotionally. I spoke with best-selling author and NYC dating expert Susan Winter to find out what you should be looking out for.
"It's absolutely normal to love someone and also need your space," Winter tells Elite Daily. "Partnership requires a lot of emotional and mental energy. Being in a relationship also means we're aware and attentive to our mate's feelings and needs." Sometimes in our rush to satisfy others, we forget to take care of ourselves. If you suspect this might be happening to you, here are three signs you could use some you-time.