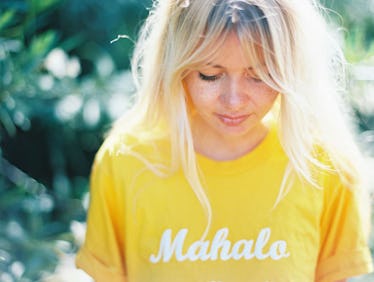 5 Amazing Things To Celebrate About The Now, Instead Of Dwelling On The Past
I've been told a lot throughout my life that I'm a very positive person. I've had customers come into my retail job and compliment my energy, and my Instagram followers leave comments like, "I love your good vibes!" Thank you, but it's not something that's unique to me. Truth is, I just changed my mindset and stopped dwelling on the past. I realized that there are some things to appreciate in life right now, that some of us don't give the time of day. Girl, promise me you'll look ahead, too, OK?
It's quite possible that focusing so intently on what you want for the future, or what happened in your past, is holding you back. It's keeping you from appreciating, well, everything — from beautiful and genuine friendships to perfectly-poured cups of coffee. It's keeping you from smiling over the little things and the tough lessons you've had to learn along the way. (Don't have arguments over text? Check.)
So, maybe you should consider this a challenge: Focus on the present, live in the moment, and realize that these five things in your life are really pretty great. There's always something worth celebrating, and dwelling on the past isn't the party you're looking for.