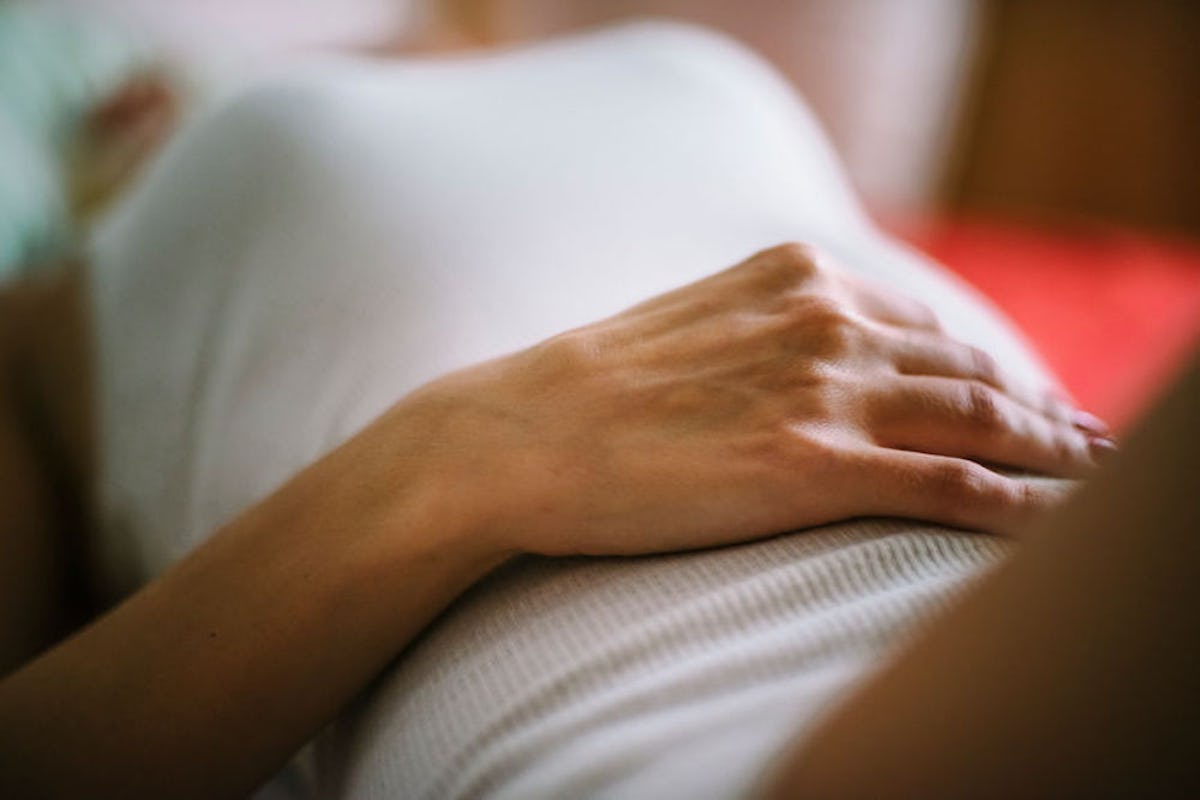 This Is What Could Be Causing Your Cramps When Your Period Is Nowhere In Sight
About a week ago, I was shocked to feel that all-too-familiar burning cramp beginning to bloom in my lower stomach. I deal with cramps on the regular when my period's due, but I was nowhere near my period when these cramps hit me, so I had no idea what was going on. After a few minutes of furiously googling appendicitis symptoms, I was (thankfully) sure that wasn't what was going on. It turns out there are a number of reasons why you could be having cramps, but no period, so if you're worried that your stomach pain might mean you're about to start menstruating completely out of sync with your usual cycle, rest assured, PMS might not be the culprit at all. Cramps don't have to be connected to your period, according to experts.
"Cramping in the lower abdomen (below the belly button) can be a sign or symptom of many things," Dr. Mia Finkelston, a board-certified family physician who treats patients via the telehealth app LiveHealth Online, tells Elite Daily in an email. Usually, she explains, cramps are linked to your period if you're menstruating regularly, but if you know for sure that that's not the case, a number of other health issues could be to blame.
"The problem is that these types of pain can present differently in each person, since our bodies are unique," Dr. Natasha Bhuyan, an evidence-based provider at One Medical, tells Elite Daily. "There isn't a one-size-fits-all symptom or sign for each of these. That's why it's important to see your primary-care provider; they can take a personalized approach to diagnosing you."
It's important that you track your cramps, says Dr. Finkelston, so that your doctor can determine the right tests to order once you're in their office. Keep careful notes about when you're experiencing cramps, as well as any other factors you think might be in play, and bring those notes to your appointment. "You should not have to suffer," Dr. Finkelston says.
Here's what might be causing your cramps if your period is nowhere in sight, according to experts.