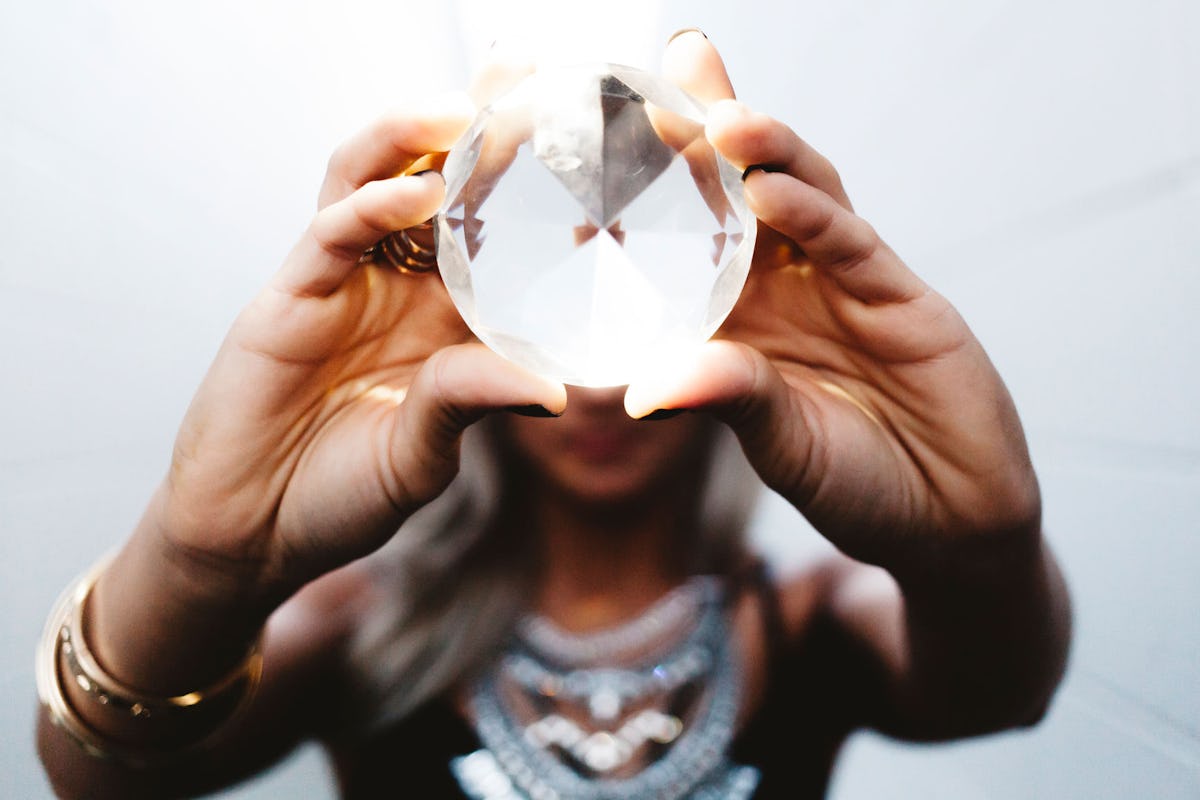 Use These 13 Crystals To Banish Bad Breakup Vibes & Get Your Mojo Back
I love crystals. They're magical, beautiful, and feel like a good luck charm just for you. If you've bought a crystal or two, chances are they're a gorgeous fixture of your Instagram-worthy coffee table tableau, but crystals can be so much more. Each crystal has a purpose and a use, aside from being nice to look at. They can enhance your creativity, productivity, and energy, so of course, there are also crystals to use after a breakup to help you deal with your heartbreak. When you're reeling from a breakup, you might reach for the remote, a tissue, or a glass of wine, but consider reaching for a crystal, too.
I stopped by my local crystal store and talked to Yuri Gomez, shop director of holistic healing center Liberate Emporium in Los Angeles, about the best crystals to help you process a breakup. I first asked her, on behalf of crystal newbies, how to "use them." She says to hold your crystal, sit with it, and meditate or be thoughtful. She continues, "Let the crystal take you on a journey, think of your intention or reason for using it, and allow energy to flow and pictures and visions to arise." She recommends doing this in the morning for anywhere from five to 20 minutes, to set the tone for your day. Per her expert advice, here are 13 crystals that each have specific powers and properties to help you through every step of dealing with a breakup.