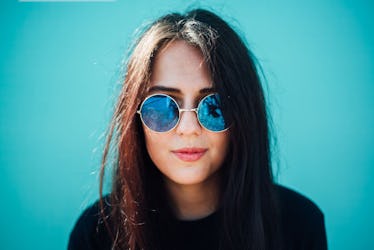 12 Memes About Exes That'll Make You Cringe Because They're So Real
The days post-breakup can be rough. I know that, you know that — it's essentially a fact of life. But depending on your reason for ending things, the days post-breakup can also come with some relief. Maybe you were in a relationship that was constantly bringing you down, and now you can finally open your beautiful wings and fly the way you want to. But just because this relief begins to trickle in, doesn't mean you won't miss your ex or that they won't be on your mind from time to time. These memes about exes prove just that. You may feel like a new person, but they are still a part of your past, and the little things that remind you of them may not go away just yet. This is totally normal.
Thanks to my obsession with all things Harry Potter, I'm constantly on the look out for real-life magic. Music does it for me sometimes, but other times, memes are my go-to. With just a few words and a simple yet perfectly hilarious picture to go with it, memes can often portray the exact emotion you're feeling. They're lighthearted, enjoyable, and sometimes, all you need to feel even the slightest bit better about anything, really — especially your ex. Feast your eyes on these below for some serious laughs.