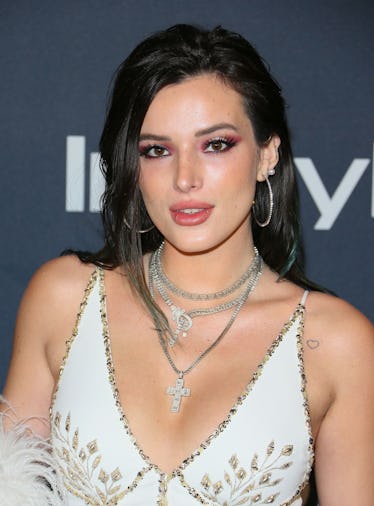 Here Are 11 Celebs Who Have Been In Open Or Poly Relationships
JEAN-BAPTISTE LACROIX/AFP/Getty Images
While some people consider open and polyamorous relationships "non-traditional," they're more prevalent than you may think. Just like marriage, monogamy is a social construct — just ask celebrities who have been in open or polyamorous relationships. From reality TV stars to A-list actors, plenty of celebs have participated in non-exclusive partnerships, and IMO, they're an inspiration to anyone who would like to experiment.
If you're not clear on the difference between open and polyamorous relationships, then maybe sexuality educator and social worker Aida Manduley can help clear things up. As they previously told Elite Daily, the major difference between poly and open relationships is the level of emotional involvement. "Polyamory is a type of non-monogamy identified by its focus on having multiple relationships with the consent of all people involved, and by its not shying away from emotional/romantic involvement," they explained. An open partnership, according to Manduley, is "a relationship where there's a primary partnership of two individuals and they can both have adventures, usually just sexual, outside that 'main' relationship."
Both open and poly partnerships involve consent from all partners, as well as plenty of trust and communication, and these open and poly celebs have proven relationships don't have to be monogamous to be successful.