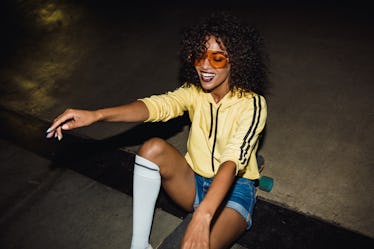 10 Underrated Changes To Make In 2020 That'll Seriously Upgrade Life
Shutterstock
The anticipation for the new year is real. And if you're counting down the days until it begins, too, then you likely have big goals and dreams on your mind. You may have a ton of passion, motivation, and energy, or detailed plans and resolutions written down in your phone. That's all well and good, but know that there are some totally underrated changes to make in 2020 that'll seriously upgrade your life, too.
They'll take your mornings — which may currently be a little sluggish and mundane — and make them into a time of coffee-infused bliss. They'll put you in control of your schedule, finances, relationships, and more, with basic and attainable steps. So, by the end of the year — or even the next decade — you can look back and feel like you lived and loved, bigger and bolder than ever before.
Of course, these changes will take some effort to maintain. (Waking up a little earlier than your alarms isn't always going to feel ideal.) But you can do anything you set your mind to — especially in this upcoming year. Like a cheetah, you can hit the ground running and truly upgrade your life by making these 10 underrated changes.