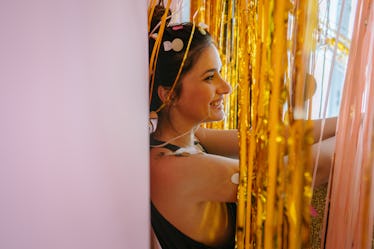 10 Birthday Ideas For Tauruses Who Are Celebrating At Home In Style
AleksandarNakic/E+/Getty Images
Taurus season is officially in full-swing, which means one thing: It's your birthday. Granted, when you're reading this it may not be the actual day of your birth. But, it's likely pretty close, and that's why you're searching for some birthday ideas for Tauruses celebrating at home. You want the day to feel special, but may not be entirely sure how to create that kind of magic from your bed or couch.
Don't fret. The stars are aligned for you, and a party or celebration at home still has so much potential. TBH, it's probably a perfect fit for your zodiac sign who loves to be treated to the luxurious things in life, but isn't always a huge fan of the spotlight. This birthday may inspire you to spend all of your birthdays with a glass of wine and pack of face masks, or to at least set aside some money around April or May for a well-deserved shopping spree.
Before we get into these 10 birthday ideas for Tauruses, be sure to have some Instagram captions set aside for the pics you're bound to post on social media on your birthday. In addition, pull out any balloons that are hiding in the back of your closet. Then, get to celebrating in style and at home.