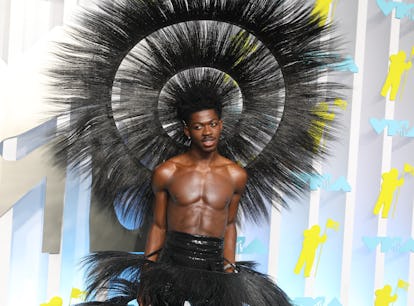 These Celebrities Won TikTok's Teenage Dirtbag Trend
Paris Hilton, Lil Nas X, Demi Lovato, and so many more.
Udo Salters/Patrick McMullan/Getty Images
Another day, another TikTok trend. Over the past few months, songs like Lizzo's "About Damn Time" and Jack Harlow's "First Class" have inspired catchy dance challenges. Now, the latest track to take over the platform is Wheatus' 2000 single "Teenage Dirtbag." Yes, you read that correctly. A 22-year-old song has gone viral.
A sped-up version of the song is scoring videos of celebs showcasing old photos from their days as a "teenage dirtbag." These videos begin with the person looking at the camera as the end of the first verse plays. Once the song's chorus kicks in, a slideshow of throwback photos appears on screen to show how much they've changed over the years.
As of Aug. 25, over 635,000 videos using Wheatus' single have been shared on TikTok. In fact, the trend has gotten so big that even celebrities like Lady Gaga, Demi Lovato, Lil Nas X, and Joe Jonas have joined in.
If you're feeling nostalgic, take a look at the best celebrity takes on the "Teenage Dirtbag" trend below.
I can't wait to see which celebrity takes on the "Teenage Dirtbag" trend next.