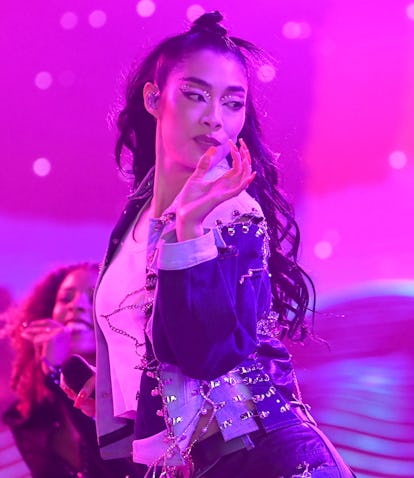 These LGBTQ+ Artists Should 100% Be On Your Pride Playlist
They're changing music and making hits.
Dave J Hogan/Getty Images Entertainment/Getty Images
Though Pride Month is officially celebrated in June, it's important to show love for and uplift the LGBTQ+ community year-round. Whether you're loud and proud or an ally excited to support your bestie, a solid first step is to educate yourself on LGBTQ+ issues, experiences, and culture. This list should help!
Solidarity also entails making a conscious effort to support LGBTQ+ artists. Research by Nielsen and GLAAD in 2016 revealed that artists who speak out on LGBTQ+ issues earn a mostly positive response from fans; however, LGBTQ+ artists are still fighting for inclusion, acclaim, and accurate representations of their experiences.
So, whether you identify as LGBTQ+ or simply recognize the importance of creating a more equitable world for marginalized individuals, save space in your music library for these 20 LGBTQ+ artists of various genres, identities, and popularity.
These 20 artists are definitely paving the way for up-and-coming LGBTQ+ artists, so make sure to give their music a listen.
This article was originally published on