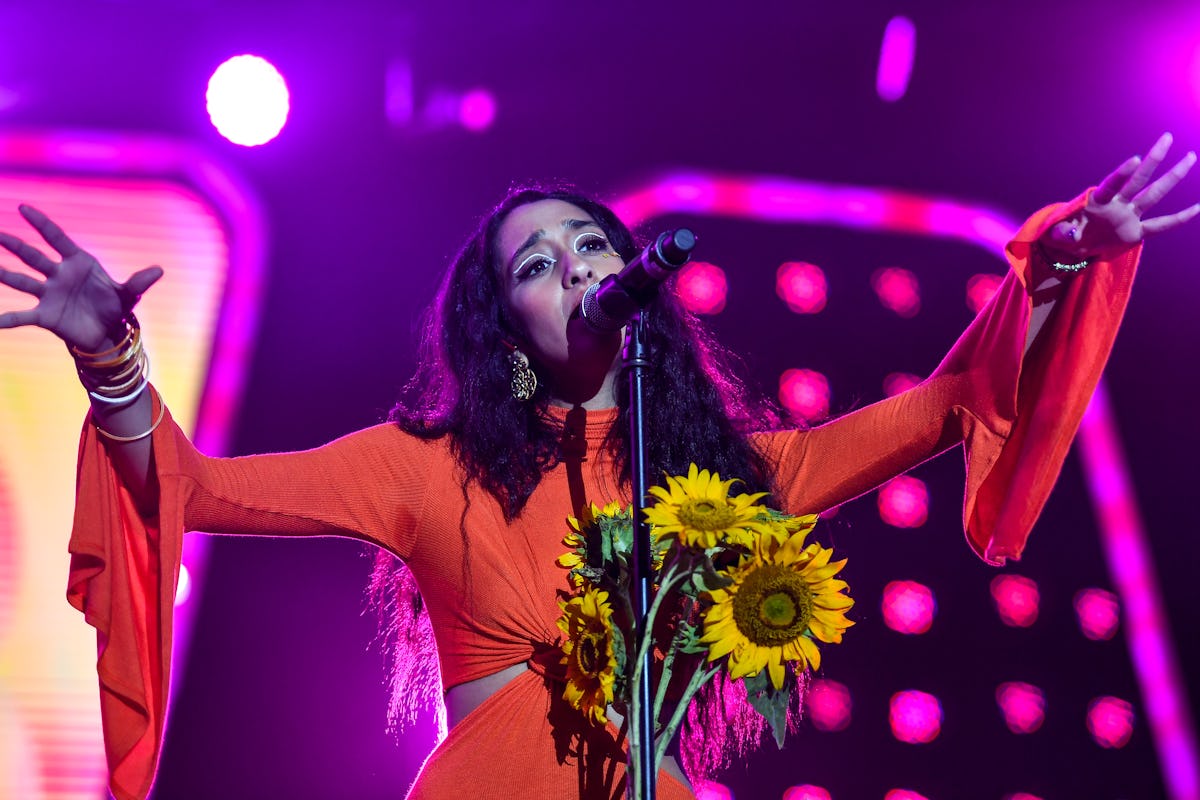 15 LGBTQ+ Musicians To Add To Your Pride Playlist ASAP
Don't sleep on these hit-making artists.
Robertus Pudyanto/Getty Images Entertainment/Getty Images
Though Pride Month is officially celebrated in June, it's important to show love for and uplift the LGBTQ+ community year-round. Whether you're loud and proud or an ally excited to support your bestie, a solid first step is to educate yourself on LGBTQ+ issues, experiences, and culture (this list of movies and documentaries will help!). Solidarity also entails making a conscious effort to support the projects of LGBTQ+ artists. So, prepare to obsess over these LGBTQ+ musicians to add to your Pride playlist.
Over the last few years, the artistic contributions and talents of LGBTQ+ artists have grown increasingly visible in the music world. Although anti-LGBTQ+ prejudice, hate, and discrimination remains a problem, some of today's most beloved singers are openly queer, such as Frank Ocean, Demi Lovato, Lil Nas X, and Halsey. Research by Nielsen and GLAAD in 2016 revealed that artists who speak out on LGBTQ+ issues earn mostly positive attention from fans, rather than hate or negativity. However, even as the music industry becomes a safer space for queer individuals, LGBTQ+ artists are still fighting for inclusion and accurate representations of their experiences.
So, whether you identify as queer or simply recognize the importance of creating a more equitable world for marginalized individuals, save space in your music library for these 20 LGBTQ+ artists of various genres, identities, and popularity.