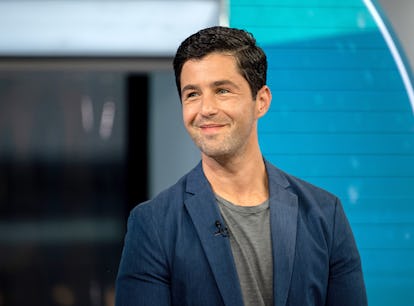 Josh Peck Was Shocked When He Was Almost Cast As Edward In Twilight
"I'm like there's no way, he's got to be so shirtless."
There are a lot of wild stories about how the Twilight movies got made, but Josh Peck may have just revealed the most unexpected one yet. Turns out, not only did the comedic actor audition for the part of brooding vampire Edward Cullen, he actually was incredibly close to getting cast. And yes, even Peck himself is surprised that he almost landed a role that seems so completely against-type.
Peck told his Twilight story during the Oct. 23 episode of his Good Guys podcast, which had his would-be co-star Taylor Lautner as a guest.
"I remember it's like 2006–7, they're like, 'Audition for this movie Twilight, it's based on a book, it's going to be great," Peck recalled his management telling him. At that time, Peck was still starring in his Nickelodeon sitcom Drake & Josh, and best known for over-the-top comedy parts.
"I send in my tape for Edward. A month later, I'm with my manager, he goes, 'It's down to you and three guys,' Peck said, going on to admit he was shocked to be considered due to his body type. "Really? I hadn't even had a tummy tuck yet. I'm like there's no way, he's got to be so shirtless. It's not going to happen."
When he finally saw Robert Pattinson in the role, Peck got even more confused as to how he got so far in the audition process. "I remember then seeing R-Patz playing this part, I'm like, in what f*cking world?" he said. "Were they like, they're like, 'Okay, here's what we're thinking. Chris Hemsworth or Stanley Tucci.' Like, what the f*ck?! Impossible!"
Peck being among the final four actors in consideration for Edward is even more impressive when you consider just how intense the Twilight casting process was. Over 5,000 actors reportedly auditioned for the part of the shimmering vampire heartthrob, and there were a ton of names being thrown around.
Author Stephenie Meyer famously wanted Henry Cavill to play Edward, but let go of her dreams when she realized Cavill was too old for the role of a forever high schooler. Other actors who were considered included Dave Franco, Ben Barnes, and Jamie Campbell Bower.