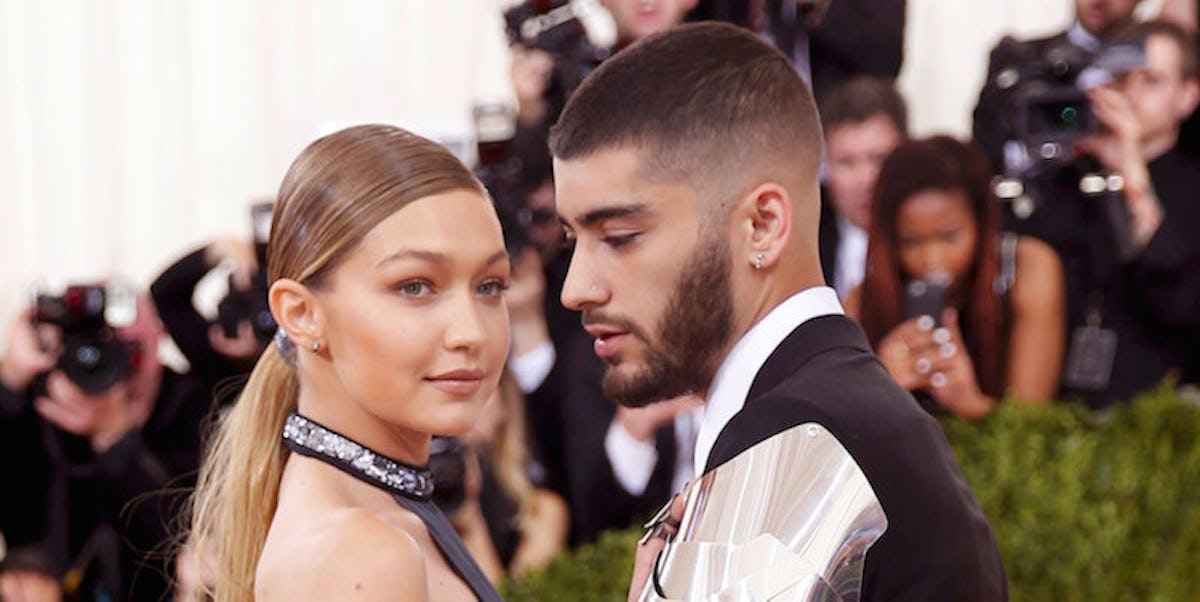 Gigi Hadid Just Did The Cutest Thing To Show Her Love For Zayn Malik
REUTERS
Gigi Hadid and Zayn Malik have some serious PDA going on.
The couple constantly show their affection for each other on Twitter and Instagram, and Gigi even starred in Zayn's "PILLOWTALK" music video -- where they made out the entire time.
They also had the hottest Vogue photo shoot ever, and one time, Zayn made a dirty joke about Gigi touching his man junk.
YEAH, THINGS HAVE GOTTEN REAL INTIMATE, REAL FAST.
Now Gigi Hadid is showing love for her boyfriend in a new, more creative way.
The model attended Drake's "SNL" after-party this weekend and wore a t-shirt that let everyone know she's taken by Zayn.
Gigi Hadid's t-shirt said "lol ur not Zayn Malik." Aw, how precious.
Of course, Zayn tweeted out the photo to show off his girl's creation. GET A ROOM, YOU TWO.
According to ELLE, this isn't the first time Gigi wore a t-shirt for a boyfriend. The model apparently rocked a G.I. shirt when she was dating Joe Jonas, which naturally led to G.I. Joe jokes.
I wonder how much of Gigi's closet is filled with clothing for her bae. And what happens if Zayn and Gigi break up? Does she donate the shirt to charity or something? Maybe she uses it to mop the floor.
Hopefully they stay together forever so we never have to find out.
Citations: Gigi Hadid Zayn Malik Tee Shirt (ELLE)