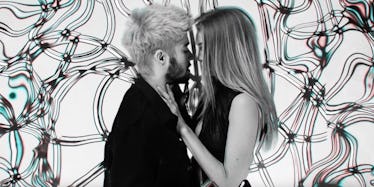 Zayn Malik Drops 'Pillowtalk' And A New Video Starring Gigi Hadid
Oh. My. God. It's here.
Former One Direction member Zayn Malik just dropped his highly anticipated single, "PILLOWTALK."
But WAIT. He didn't just drop the song. He also dropped a video! And... wait for it... GIGI HADID IS IN THE VIDEO!
What does this mean? Was that whole "relationship" just about this video? Is it real?  Was this the best PR stunt ever pulled off? Tell us, Zayn and Gigi!
Truth be told, I can't even tell you if I like the song. I was too focused on Gigi and Zayn basically making out during the whole video.
First, Louis' new baby and now this? Too many emotions.
You can download the song here and check out the video up top.