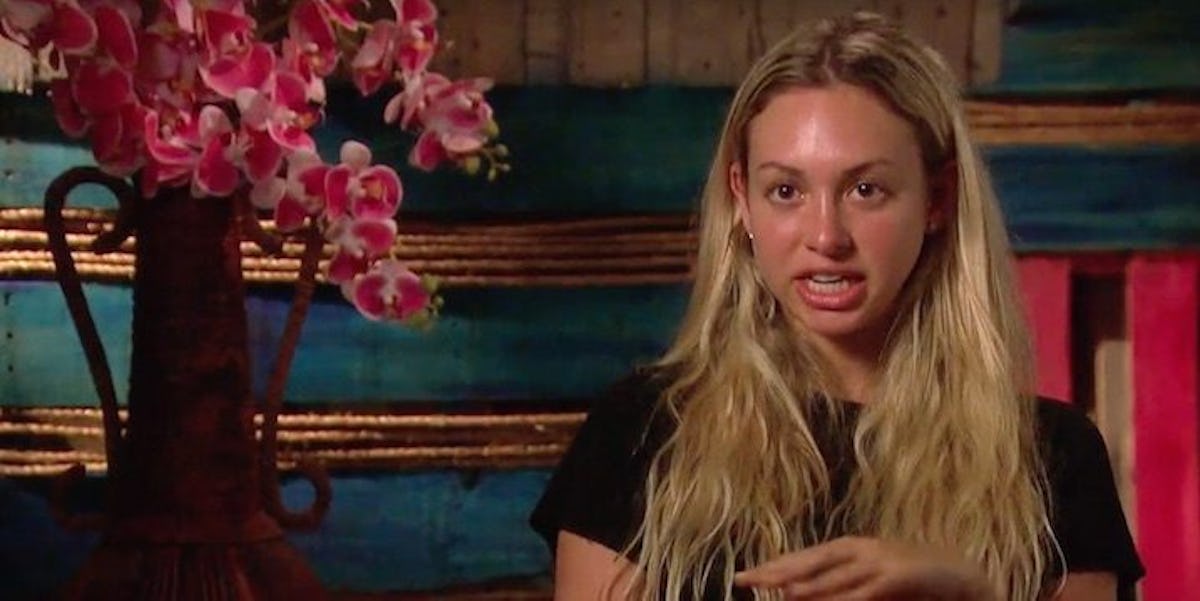 Corinne From 'The Bachelor' Dishes On Nick And Vanessa: "They're So Phony'
ABC
Corinne Olympios basically just confirmed what "Bachelor" Nation already suspected to be true: Nick Viall and Vanessa Grimaldi are big ol' fakes.
In a new radio interview on "Hits 1" in Hollywood on Sirius XM, everyone's favorite "Bachelor" villain opened about what she thought of Nick and Vanessa.
Corn's hot take on the relationship? Like, so super fake.
According to the interview, Corinne said,
They're so phony with each other. It sucks, because they're both really real people separately, but whenever they were together looking at them… I mean, I lived with Vanessa and dated Nick, that's not how either one of them really are. So I'm like, 'What are you guys doing?'
Look, I never thought I'd agree with someone who call mac n' cheese "cheese pasta," but I think Corn is right — Nick and Vanessa are obviously fake as hell.
This is Nick and Vanessa sitting with Chris Harrison during the live "After The Final Rose" broadcast.
They're on live TV and can't even fake a smile.
Nick told Us Weekly he and Vanessa were no where close to planning a wedding.
He said,
Like Vanessa and I have said, it's too early for us right now. We're still just doing a lot of new things together. We're very open about the fact that we have a long way to go, and we're excited about that journey.
If you're not ready to get married, maybe don't go on a reality show where the entire point is getting married?
Third of all, maybe it's a good thing they aren't getting married soon because they were both so bad at the newlywed game.
Conclusion? Corn is right.
These two are phony AF.
Additionally, she also revealed she will appear on an upcoming episode of "The Bachelorette."
Citations: Corinne Olympios Reveals She 'Filmed an Episode' of 'The Bachelorette,' Says Nick and Vanessa are 'Phony' (ET)