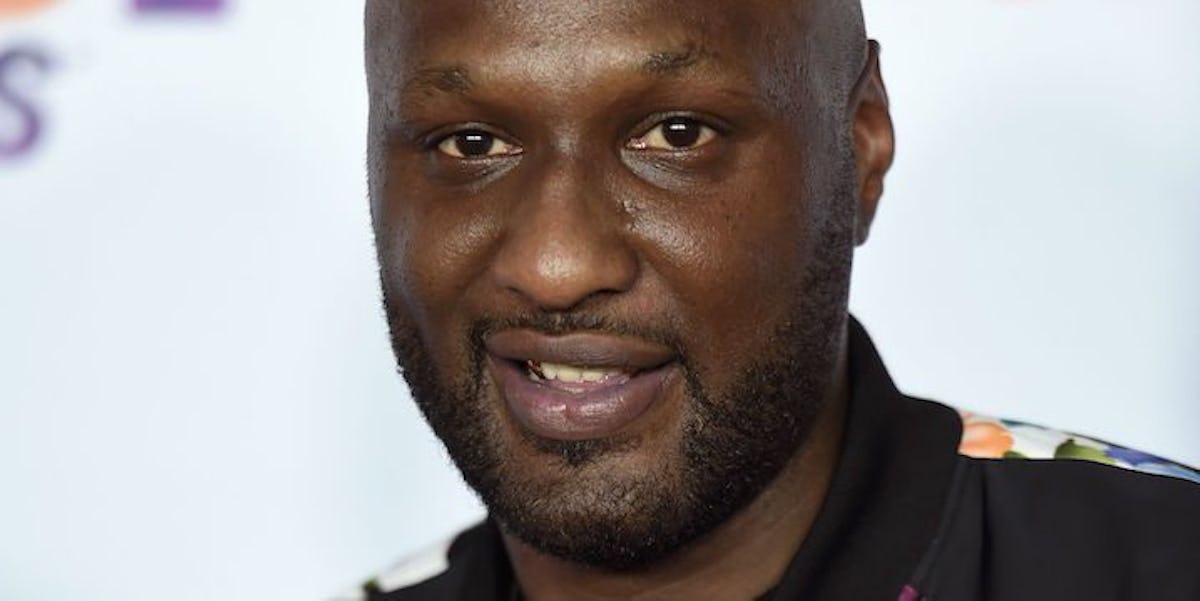 Lamar Odom Reveals His Celebrity Crush And Things Could Get Awkward
REX/Shutterstock
Lamar Odom has made a case for potential future love with a hot celeb, since she happens to like sports guys now.
Truthfully, Lamar's only celebrity crush ever should be Khloé Kardashian, his ex-wife who made him a household name and cared for him long after he'd betrayed her with his drug use.
During an interview with Us Weekly, the former LA Lakers player admitted,
I was hiding it for a while, but then I got frustrated and was like, fuck it. Around two years before we split up [in 2011], I was in the man cave she had made for me and she caught me. She was disappointed. So was I.
Lamar also copped to rumors of infidelity, saying the renown he earned from marrying Khloé got him more attention from women than he'd ever received on his own.
He explained,
It also opened this gate up with other women who probably wouldn't have been interested in me. When I became Khloé Kardash­ian's man and on TV, it made me look more enticing… If there is one thing I regret when I was married, it was having multiple affairs with different women. That wasn't the stand-up thing to do. I wish I could have kept my dick in my pants.
But regardless, he's moving on from the Kardashian name.
In an interview with Us Weekly, Lamar admitted he's crushin' hard on Jennifer Lopez, who recently started dating baseball tool Alex Rodriguez.
Khloé has already moved on with Cleveland Cavaliers player Tristan Thompson, so you can't blame Lamar for shooting for the stars that shine over Castle Hill.
Sorry, Lammy, but JLo and A-Rod seem pretty content these days. A-Rod appeared on "The View" last week and couldn't stop gushing about Jenny from the Block.
He told the hosts,
It's obvious. We've been having a great time… We're having a great time. She's an amazing, amazing girl. One of the smartest human beings I've ever met and also an incredible mother… She was a track star in high school and junior high. She's an awesome, awesome athlete.
Duh, famous men who don't deserve JLo under any circumstances. Duh.
Citations: Lamar Odom: 25 Things You Don't Know About Me (My Celebrity Crush Is J. Lo!) (Us Weekly)