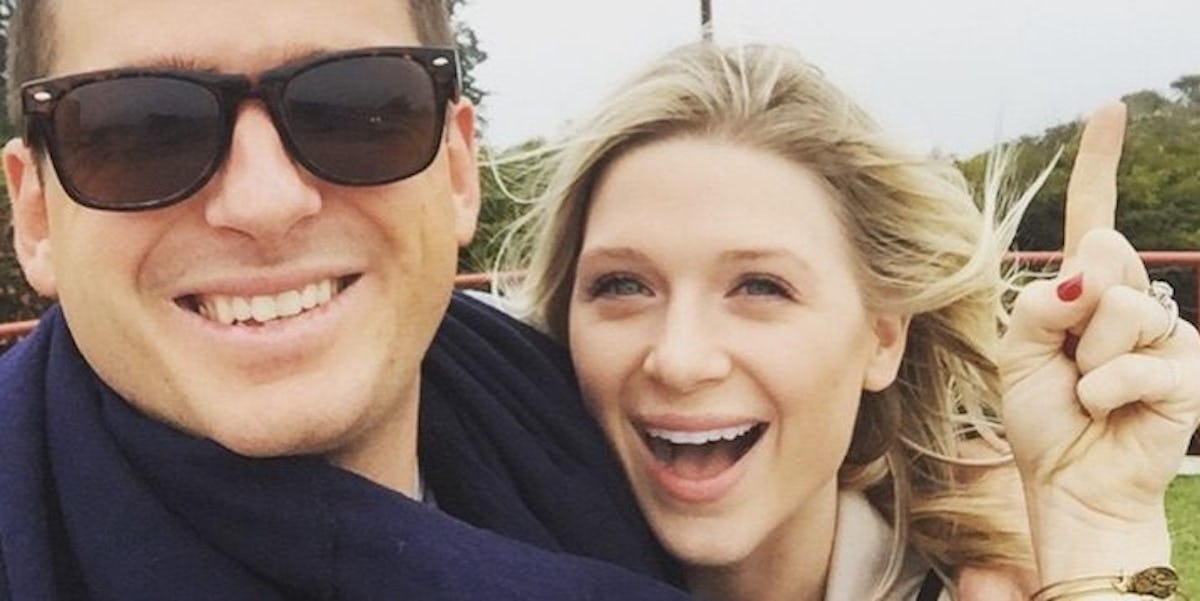 'Laguna Beach' Star Talan And His Wife Announce Pregnancy With Sweet Instagram
OK, I seriously need to know what is going on with all of these MTV reality stars having kids at the exact same time!
It feels like pretty much everyone who starred in "Laguna Beach" or "The Hills" is popping out babies right now.
It wasn't that suspicious when Lauren Conrad announced she was pregnant in January a few months after her "The Hills" co-star Audrina Patridge gave birth, but then Whitney Port, Jason Wahler and Heidi Montag and Spencer Pratt all announced they too have little ones on the way this year.
And as if that wasn't enough to fill out a cast of "The Hills: Juniors," now "Laguna Beach" star Talan Torriero has announced he and his wife are also expecting a baby!
I really am getting suspicious that MTV is planning a rebooted kids version of "Laguna Beach," where LC's kid and Talan's kid get into a dramatic fight during one of their playdates.
But whatever is going on, Talan did have a pretty cute pregnancy announcement. He and his wife, Danielle Torriero, posted an ultrasound video of their little Laguna Baby, and wrote Danielle is expected to give birth in October.
Though he was something of a player on "Laguna Beach," Talan has been married for almost three years now, and has been in a relationship with his wife Danielle for eight years.
Just two weeks ago, Talan posted a sweet photo of himself and Danielle at the beginning of their relationship, and sweetly shared they had been together for eight years to the day.
Awww, I think Talan and Danielle's baby is definitely going to have some amazing parents.
And hey — he or she already has a built-in group of friends! I can't wait to hear all about the playdates that Talan, LC, Audrina, Jason and Speidi set up.
And they can all get parenting tips from Kristin Cavallari, of course!