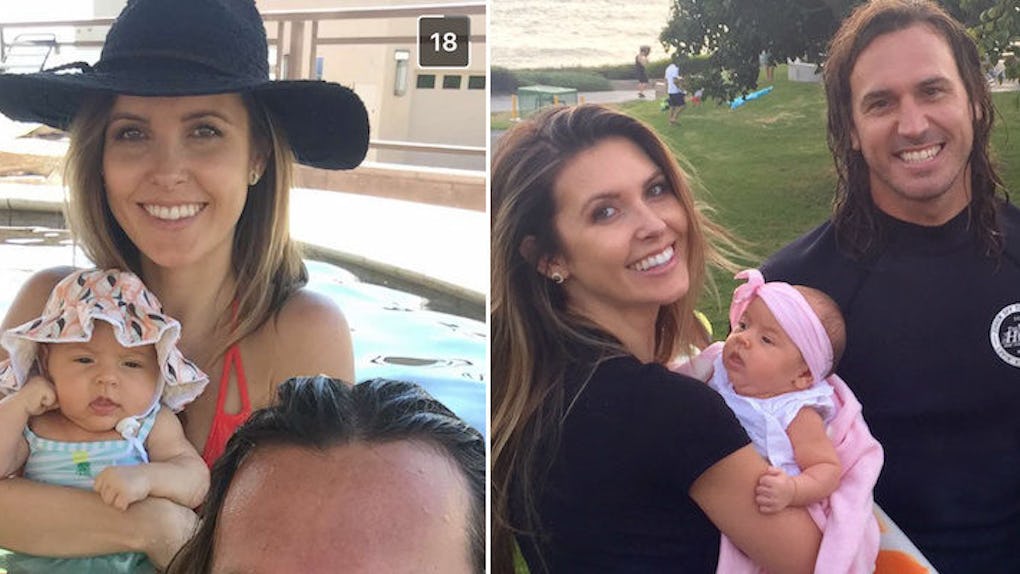 Audrina Patridge
Audrina Patridge's Adorable Baby Will Make All 'Hills' Fans Feel Super Old
Hate to do this to you, "The Hills" fans, but Audrina Patridge is all grown up and having kids and stuff.
And you know what that means: You too, are all grown up, even if you're not having kids and stuff.
Good news, though — if all babies are as cute as Audrina's newborn daughter, Kirra, growing up doesn't sound so bad.
In a blog post on Wednesday, the 31-year-old former star of "The Hills" posted photos of little baby Kirra, who is now 8 weeks old.
Audrina wrote in her blog,
Alright… It's time! Everyone is asking to see baby Kirra, and I can't hold back any longer! We are so beyond in love with her!!
LOOK AT THAT LITTLE SMILE!
LOOK AT THAT LITTLE TONGUE!
LOOK AT THAT LITTLE ATTITUDE!
Audrina and her fiancé Corey Bohan welcomed their first child on June 24.
According to Audrina's blog, Kirra's doing great.
She wrote,
She loves giving Corey and I the biggest smiles, but I can't wait until she giggles for the first time — right now she gives lots of expressions but no noise.
As for Audrina, she's adjusting to her new life of motherhood one step at a time.
She wrote,
I absolutely love being a mom — Kirra is my number one priority. If I'm being completely honest, the first month of no sleep, C-Section recovery, unpacking, and getting back into the swing of things was pretty grueling. But, at the end of the day, all I had to do was take one look at Kirra and none of that mattered anymore.
Welcome to the world, baby Kirra!
Citations: Audrina Patridge Introduces Fans to Daughter Kirra — See the Adorable Family Photo! (People)