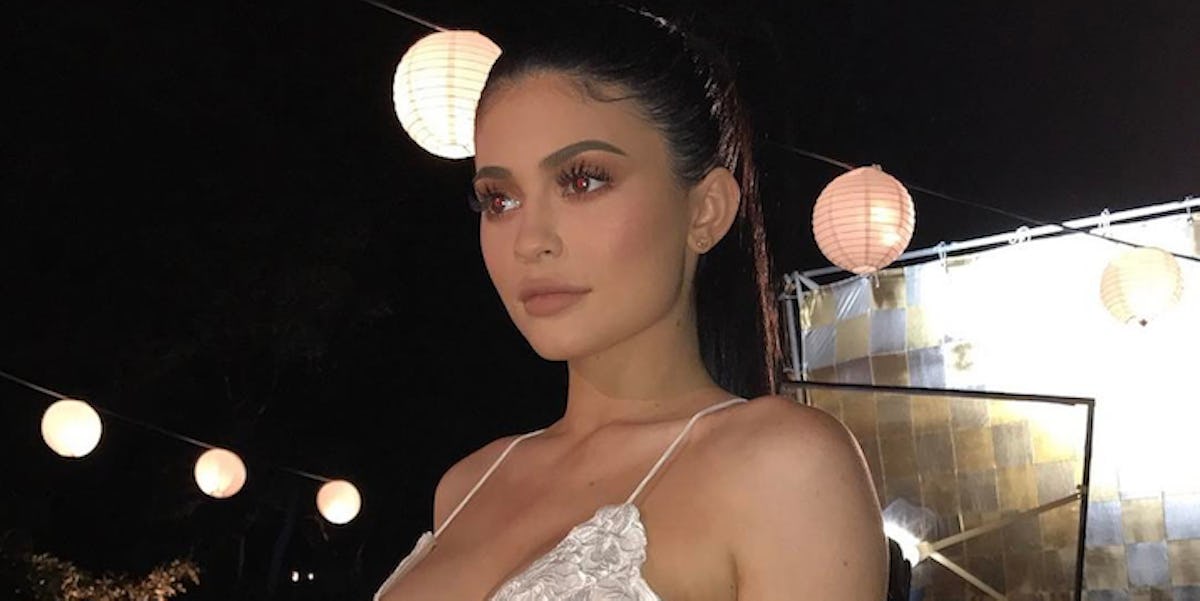 Kylie Jenner's Underboob Makes A Guest Appearance During Her Vacay
Instagram
The Kardashian-Jenner squad has been vacationing in Costa Rica while you've probably been hating your life. Not only has Kourtney Kardashian been skinny-dipping, but Kylie's boyfriend Tyga has a new, wacky haircut.
Speaking of Kylie Jenner, she's been busy making her own memories in Costa Rica, too. The 20-year-old star recently shared a photo of herself on Instagram showing off some major underboob.
Cover your eyes!
Now, open them... You know you want to.
Look, I don't care what anyone says -- everyone can appreciate a little underboob! There's no denying it. If you did deny it, that would be like denying that Kylie Jenner's butt isn't a masterpiece. Lies!
While vacationing in Costa Rica, Kylie Jenner decided to offer up some underboob in her latest Instagram photo.
Don't worry, it's totally OK to stare this one time...
Excuse me while I dump a bucket of ice cold water on my head and slap myself. The last time I felt this way about an Instagram photo was when I came across chocolate milkshakes with actual doughnuts in them.
I feel totally confident saying that since Tyga is clearly a non-factor with that hideous haircut!
All jokes aside, it looks like Kylie Jenner's having the time of her life in Costa Rica with the family. Not only is she showing some skin, but she's switching up her hairstyle constantly and modeling various sexy bathing suits.
What have we done to deserve such flawlessness?!
As of right now, Kim Kardashian, Khloé Kardashian, Kris Jenner, Kourtney Kardashian, Scott Disick and Corey Gamble are all in Costa Rica with Kylie and Tyga. If you thought that was a lineup, don't forget to add the kids to that equation.
King Cairo, North West, Saint West, Penelope Disick, Mason Disick and Reign Disick are also soaking up the sun. Must be nice!