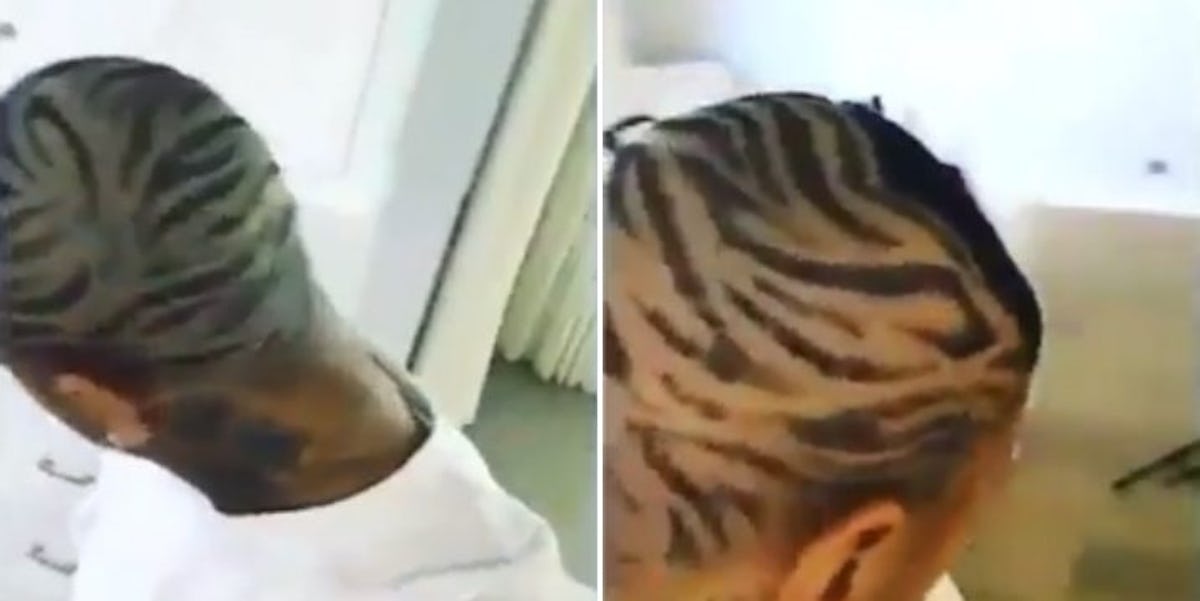 Tyga Is Getting Absolutely Roasted By The Internet For New Striped Haircut
Twitter
Tyga, who has been vacationing with the Kardashian-Jenners in Costa Rica, currently has as many stripes as an actual tiger now.
I don't want to claim Tyga's new striped haircut is the worst haircut of all time, but since I have a modicum of journalistic integrity, I do have to say it's probably one of the worst haircuts I've personally seen in a long time.
Behold Tyga's new 'do.
Ya feeling #tyga new cut pic.twitter.com/m2ZFfnWJ61 — Thekidmj23 (@thekidmj23) January 29, 2017
As a result of this new "haircut" that makes it look like Tyga lost an epic battle with a lawnmower, the internet has absolutely roasted his new fade.
If I received this haircut, I too would be gagging.
The comparisons of Tyga's resemblance to an actual tiger came rolling in.
With all due respect, this haircut deserves to be on the list of endangered species.
One person thinks this was all an act of sabotage in order to get 21 Savage and Kylie Jenner together.
Honestly, this conspiracy theory doesn't seem that far-fetched.
Tyga's haircut is basically the maze from "Westworld." If Dolores finds the center of Tyga's haircut, will she gain sentience?
Let's be real: This haircut choice is as confusing as the first season of "Westworld."
Tyga's barber is equally to blame for this travesty.
This is not the type of buzz you want to generate from your barbershop.
Some people believed this haircut is the type of mistake you'd be likely to make in high school... not when you're 27 fucking years old.
I think we have some security footage of what went down in that barbershop...
Burn.
Barbers everywhere beware:
Hopefully, Tyga grows into this new look (if that's even possible).
Or perhaps it's time for him to realize the brutal truth: Tyga has absolutely got to shave his head (end of discussion).
Citations: Tyga Roasted on Twitter for New Striped Haircut (Complex)