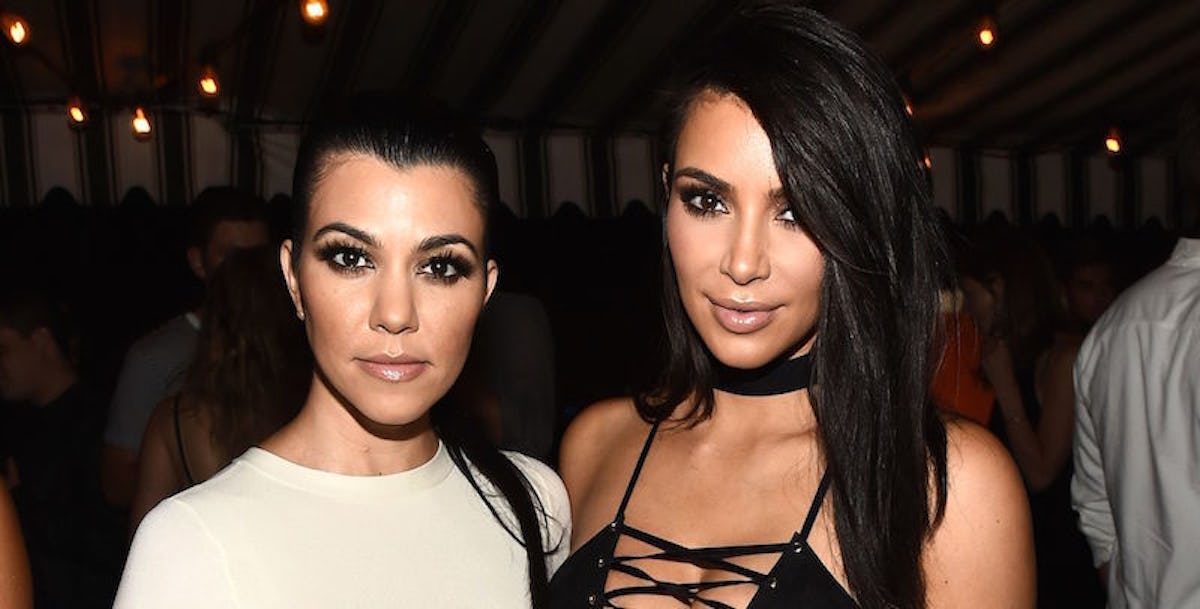 Kourtney Kardashian Breaks Silence With Emotional Tweet After Kim K Robbery
REX/Shutterstock
Kourtney Kardashian is the first sister to comment on the terrifying incident that happened to Kim Kardashian on Sunday night.
While in Paris, Kim was held up at gunpoint and robbed of over $10 million worth of jewels. The mother of two was gagged and bound in her hotel room and forced to plead for her life.
Kourtney and Kendall Jenner were also in France when the robbery happened, but the two sisters were out partying in a club.
On Wednesday night, Kourtney shared an emotional tweet, which many believe expresses her feelings about what happened in Paris.
The 37-year-old reality star posted a passage from a devotional book called "Jesus Calling"  along with an emoji of praying hands.
Part of the passage reads,
Remember that joy is not dependent on your circumstances. Some of the world's most miserable people are those whose circumstances seem the most enviable. People who reach the top of the ladder career-wise are often surprised to find emptiness awaiting them. True Joy is a by-product of living in My Presence. Therefore you can experience it in palaces, in prisons… anywhere.
Several of Kourtney's followers tweeted back and sent prayers and kind messages for Kim.
Besides Kourtney Kardashian, no one from Kim's family has commented on the incident except for Caitlyn Jenner.
The "I Am Cait" star added a photo on Instagram of her and Kylie Jenner at a car show immediately after news broke about the robbery.
Caitlyn received a lot of criticism from fans for sharing an insensitive and careless photo rather than speaking out about what happened to Kim.
Shortly after, Caitlyn posted a second Instagram to stop the backlash and address the issue.
Kim, Kanye and the rest of the Kardashian family have not yet commented on social media. It looks like it may take some time before the star fully recovers.
Citations: Kourtney Kardashian Tweet (New York magazine)