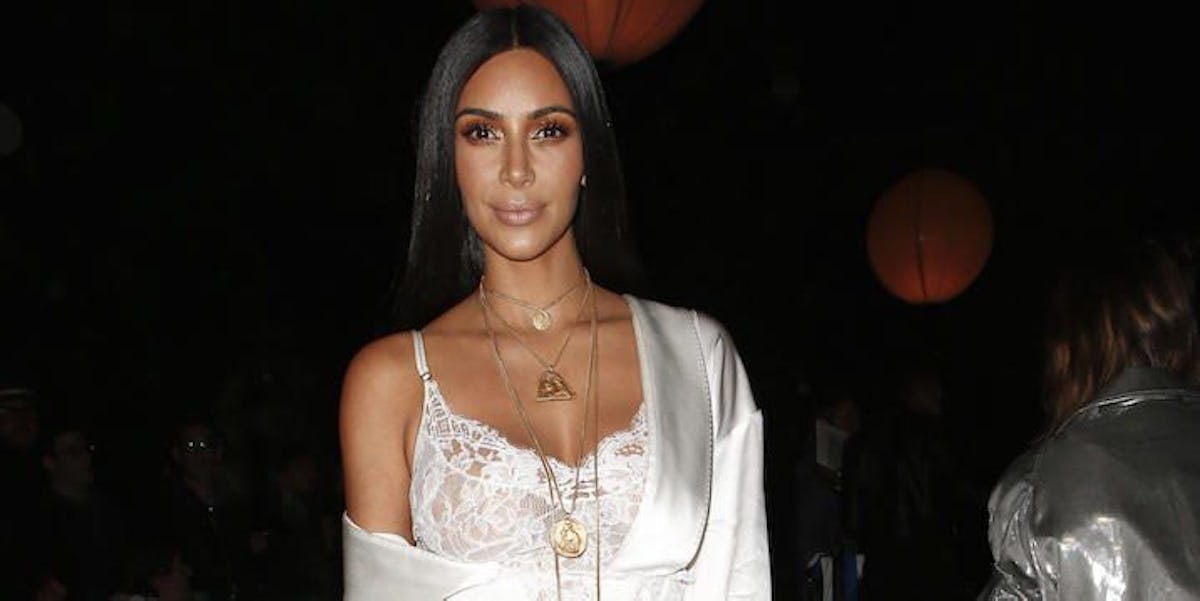 Kim Kardashian's Private Jet Searched After Her Controversial Muslim Ban Tweet
REX/Shutterstock
Kim Kardashian West may be paying the price for speaking out against President Trump's unconstitutional immigration ban.
What a truly insane sentence.
Bizarre as it sounds, the Kardashian family's private jet was searched by immigration officials at LAX upon the reality TV fam's return from Costa Rica on Wednesday, Complex reports.
This search took place just three days after Kim tweeted a chart titled, "Number of Americans killed annually by:" followed by a list illustrating the slim likelihood of being killed by an Islamic jihadist immigrant.
As inspiring as it is to see celebrities speak out against Islamophobic, discriminatory legislation like Trump's, it's concerning to see one's property searched and family interrogated mere days after doing so.
If her statistics inspired customs and immigration officials to take a closer look at the family's property, it certainly didn't change Trump's mind.
Earlier this week, a white house spokesperson told reporters,
Saturday's ruling does not undercut the President's executive order. All stopped visas will remain stopped. All halted admissions will remain halted. All restricted travel will remain prohibited. The executive order is a vital action toward strengthening America's borders, and therefore sovereignty. The order remains in place.
Kim's return to social media after a hiatus initiated by her armed robbery in Paris has included more than just the usual app promotion or sexy selfie.
She spoke out in support of fellow women during the January 21 march in DC.
During a trip to Dubai for a makeup Master Class with Mario Dedivanovic, she visited the Rashid Paediatric Therapy Centre and praised its teachers.
She's always been vocal regarding gun control.
Kim's commitment to using her platform to defend and praise those who are often marginalized by society and, in some cases, their own government, is the kind of activism fans have condemned other celebs, like Taylor Swift, for not exhibiting.
Hopefully customs and immigration officials' decision to search the Kardashians' aircraft does not deter the reality star from continuing to speak out against injustice.
Citations: Kim Kardashian's Jet Searched by Immigration Officials Days After She Criticized Muslim Ban (Complex)