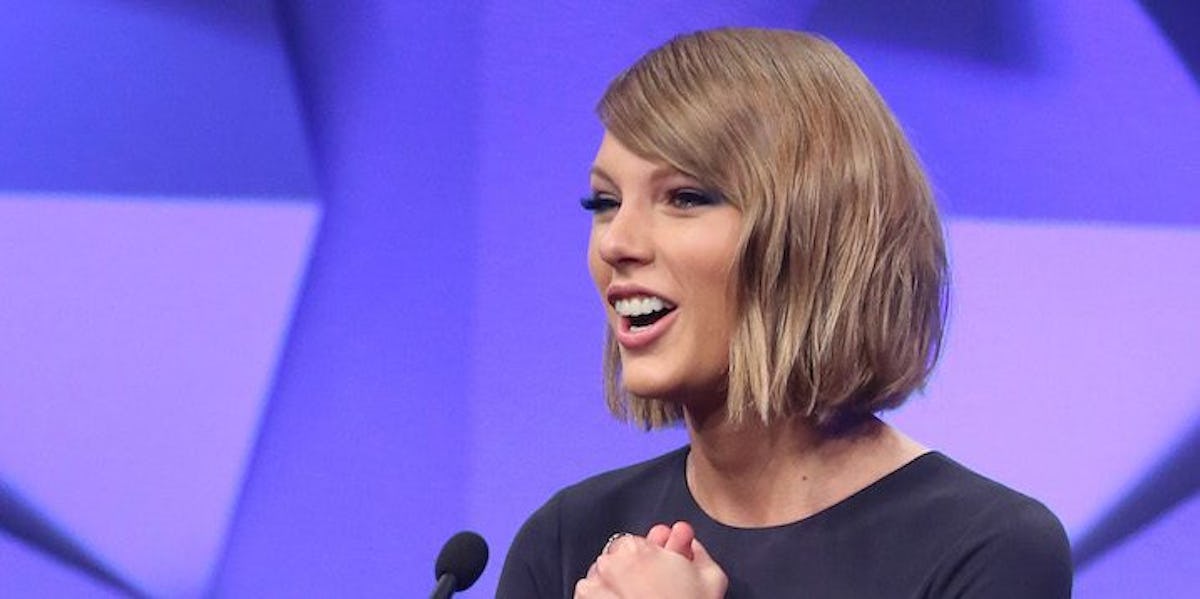 Taylor Swift Finally Tweeted About The Women's March And People Are Pissed
REX/Shutterstock
Ohhhhhhhh, no. People are pissed at Taylor Swift for, like, the 100th time... so that's fun!
The "Shake It Off" singer is getting a lot of criticism over a tweet she wrote to honor the Women's March on Saturday, January 21.
"WHATTT?? BUT TAY, LIKE, TOTALLY TWEETED HER SUPPORT! WHY ARE PEOPLE ANGRY?" you're probably wondering.
Well, take a seat and let me tell you.
You see, Taylor Swift is a loud and proud feminist. She's opened up to the media several times about her "feminist awakening" over the years.
One time she told The Guardian,
As a teenager, I didn't understand that saying you're a feminist is just saying that you hope women and men will have equal rights and equal opportunities. What it seemed to me, the way it was phrased in culture, society, was that you hate men. And now, I think a lot of girls have had a feminist awakening because they understand what the word means. For so long it's been made to seem like something where you'd picket against the opposite sex, whereas it's not about that at all. Becoming friends with Lena [Dunham] – without her preaching to me, but just seeing why she believes what she believes, why she says what she says, why she stands for what she stands for – has made me realize that I've been taking a feminist stance without actually saying so.
See, she's a self-proclaimed feminist. She's all about equality and women's rights. She LIVES for it.
So, over the weekend, Taylor Swift tweeted a message saying she has "So much love, pride, and respect" for the people who marched.
Taylor's fans had a lot to say on the manner. Many followers were upset with the 27-year-old for writing a message instead of joining the women in the streets and marching beside them.
Fans started to argue about Taylor Swift's silence during the election as well.
For the most part, it looked like people were upset Taylor wasn't practicing what she preaches.
There were, however, fans who stood up for Taylor and said her message was powerful enough.
Maybe Taylor Swift really did break her leg and wasn't able to attend. MAYBE SHE FELL AND HAS A CAST ON AND IS IN PAIN AND NEEDS TO STAY HOME TO FEED HER CATS, YOU INSENSITIVE ASSHOLES.
You just never know, OK? You never know.
Citations: Taylor Swift Tweet About The Women's March (BuzzFeed), Taylor Swift Interview (The Guardian)