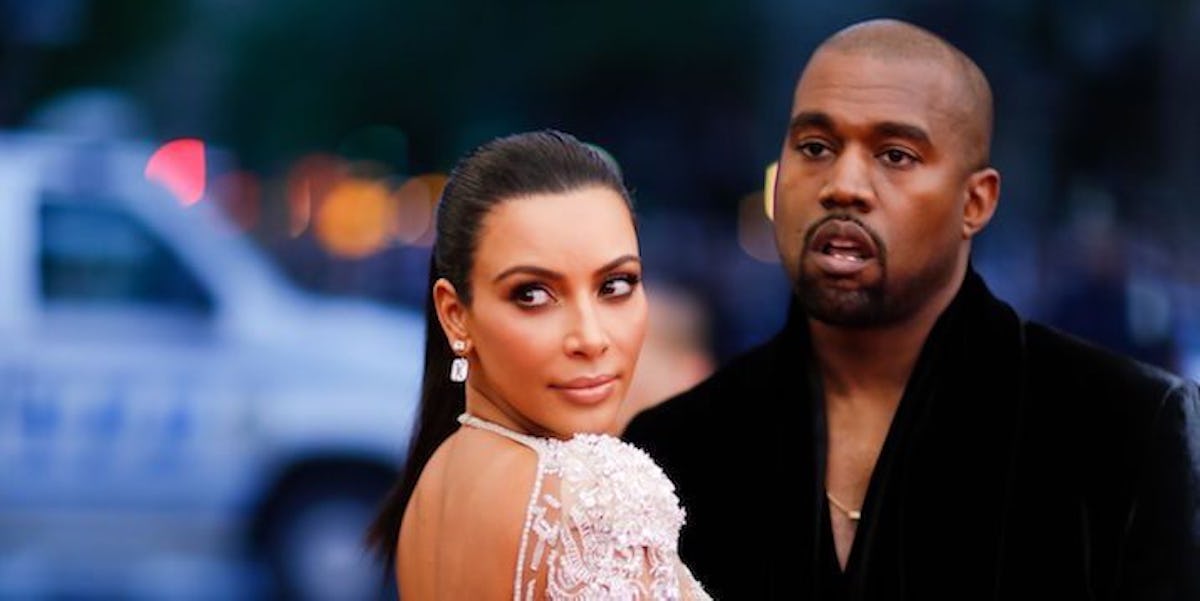 Kim Kardashian Is Already Pushing For A Kanye West Performance At SB 52
REX/Shutterstock
Kanye West fans on Twitter have started a campaign for his Super Bowl 52 performance, and Kim Kardashian is hopping on board.
On Sunday night, before the Super Bowl had even ended, Yeezy fans started tweeting with the hashtag "#KanyeForSuperBowl52."
And Kim, with no comment on Lady Gaga's amazing performance that literally just happened, started retweeting those tweets.
(Say what you will about Kim K, but she truly does not give a fuck.)
Now, I admire Kim for being so loyal and dedicated to her husband, and I think it's safe to say those divorce rumors were hogwash.
But... a Kanye Super Bowl halftime? I'm not so sure about that.
Are we just going to forget about how he got all buddy-buddy with Donald Trump a few months ago?
Are we overlooking he would have performed at the inauguration if the incoming administration had been less racist?
Yeah, I'm not sure I'm ready to forgive, forget and cheer for a Super Bowl performance just yet.
Plus, who's to say Kanye himself even wants to perform at the next Super Bowl?
The 39-year-old rapper has been taking it relatively easy ever since his hospitalization, and hasn't had a big performance since canceling his Saint Pablo tour in November.
So maybe he's not quite feeling one of the biggest performances of his lifetime this year. I know you have an empire to maintain, Kim, but let the man rest!
On the other hand, Lady Gaga, Katy Perry and Beyoncé have all done the Super Bowl (Bey's actually done it twice), so maybe Kanye feels like it's his turn.
If he does perform at Super Bowl 52, though, he'll have to top Lady Gaga's show: AKA skydiving into the stadium and leaping off the stage after her mic drop.
The thought of Kanye West flying around on wires is going to sustain me through the week.
This is all still a year away, so we won't find out anytime soon. Still plenty of time to start the #RihannaForSuperBowl52 counter-campaign.