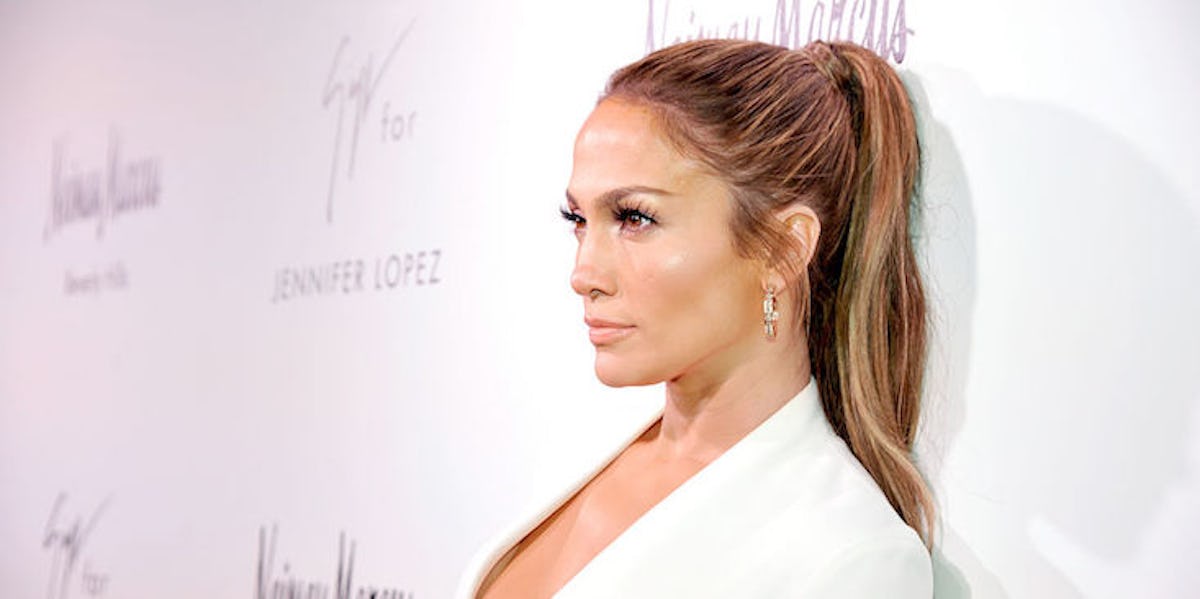 J. Lo Reportedly Hired A Private Investigator to Follow A. Rod, So That Sucks
John Sciulli/Getty Images for Neiman Marcus
We have all been skeptical of Alex Rodriguez, and, apparently, Jennifer Lopez is too. The Shades of Blue actress reportedly hired a private investigator to follow A. Rod, according to Us Weekly.
Elite Daily reached out to both J. Lo and A. Rod's teams, but did not hear back by the time of publication.
A source told Us Weekly,
He found out and they had a huge fight ... But they're working through it.
A. Rod has been trying to escape cheating rumors since The National Enquirer did an interview with his alleged mistress, Lauren Hunter, in June. A. Rod and J. Lo have been together for about four months, but are seen out everywhere together.
They spend time with each other's children and gush about one another in interviews. The source added,
She's really into Alex and wants it to work ... So she's trying to control as much as she can.
Despite these rumors, the couple still seems very into each other.
The two met in the most normal way possible — at a restaurant in Los Angeles. Lopez told Ellen DeGeneres during an interview,
It's very simple... I was having lunch somewhere and I saw him and he passed by... and then afterwards I went outside but for some reason I just felt like tapping him on the shoulder... and I said, 'Hi Alex,' and he's like, 'Hi! Jenner!' and I was like, 'Yeah,' and then that was it.
Despite that story being one of the most dull things I've ever heard, Lopez and Rodriguez are seemingly happy together.
A. Rod has also been surprisingly open about their relationship. During an appearance on The View, Rodriguez had this to say about Lopez,
We're having a great time. She's an amazing, amazing girl. One of the smartest human beings I've ever met and also an incredible mother.
Whatever is happening between Lopez and Rodriguez, I hope they can figure it out or let the rest of us in. One thing is for sure — don't mess with J. Lo or you'll get your *ss followed.