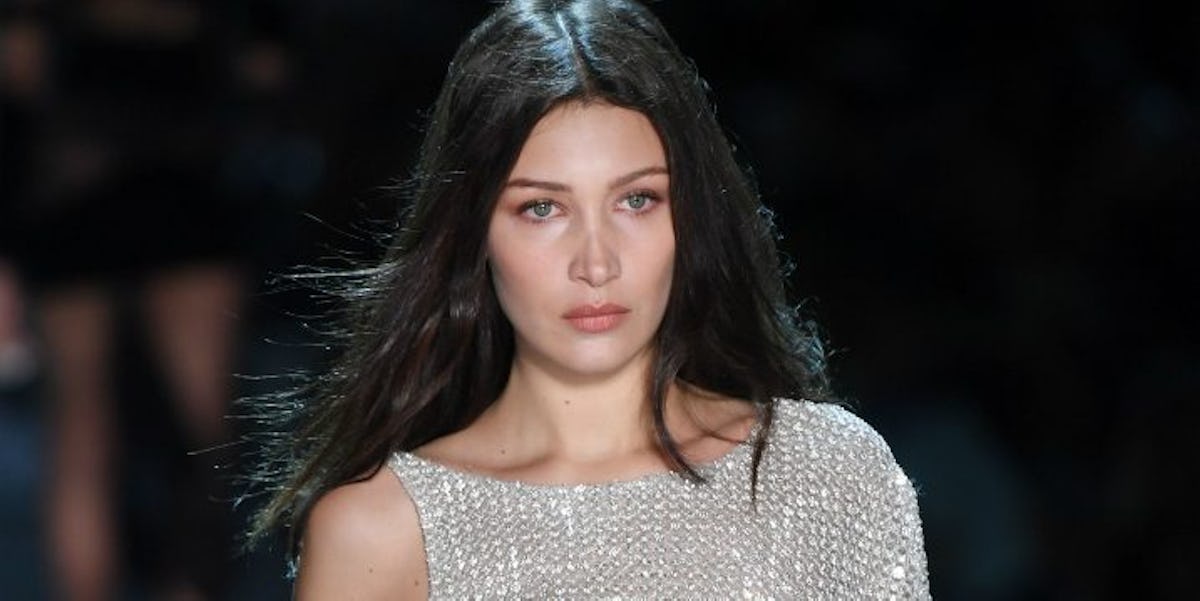 Bella Hadid Can't Stop Wearing See-Through Dresses After Selena Gomez Drama
REX/Shutterstock
Normally, if I'm going through a breakup, I'll wear sweatpants 24/7 until my body is 70 percent Häagen-Dazs ice cream.
When Bella Hadid goes through a breakup, she basically sticks to see-through dresses all day, everyday.
Case in point? This revealing number she wore while opening the Alexandre Vauthier Spring Summer show at the Haute Couture Fashion Week.
Man, Bella is really trying to make The Weeknd sweat it out. I mean, I personally put the chances The Weeknd is currently Googling Bella Hadid at 32 percent right now.
Of course, this is the third instance in the last few days where Bella has worn a see-through dress.
I have never seen someone succeed so much at making an ex jealous after that ex got together with a new significant other (perhaps a little too soon). Bella is letting her -- pardon my French -- nip nops do the talking.
The first instance also involved her kissing a new dude (look away, The Weeknd). That lucky gent was none other than Givenchy creative director Riccardo Tisci.
After that, she posted a Snapchat video of her wearing another see-through dress that made her look almost completely naked.
BEHOLD EXHIBIT C WHAT I MEAN?
Bella has just pulled off something members of the fashion community previously thought was impossible: the see-through hat trick.
Bella's see-through phase is an obvious and concerted effort to prove to Selena Gomez, The Weeknd's current girlfriend, that Bella is doing just fine.
Can you imagine being in a new relationship and everywhere you looked, your significant other's last ex is basically displaying her nipples nearly once a day?
You and me both, Selena.
Seriously, that's got to be tough to deal with.
Perhaps The Weeknd and Bella can eventually bury the hatchet.
The two ran into each other (awkward!) for the first time since the Selena drama.
While the ex-lovers might still be at odds as of now, tomorrow is another day... with potentially another see-through outfit.
Citations: Bella Hadid Opens Alexandre Vauthier SS17 Show in Yet Another Sheer Outfit (People)