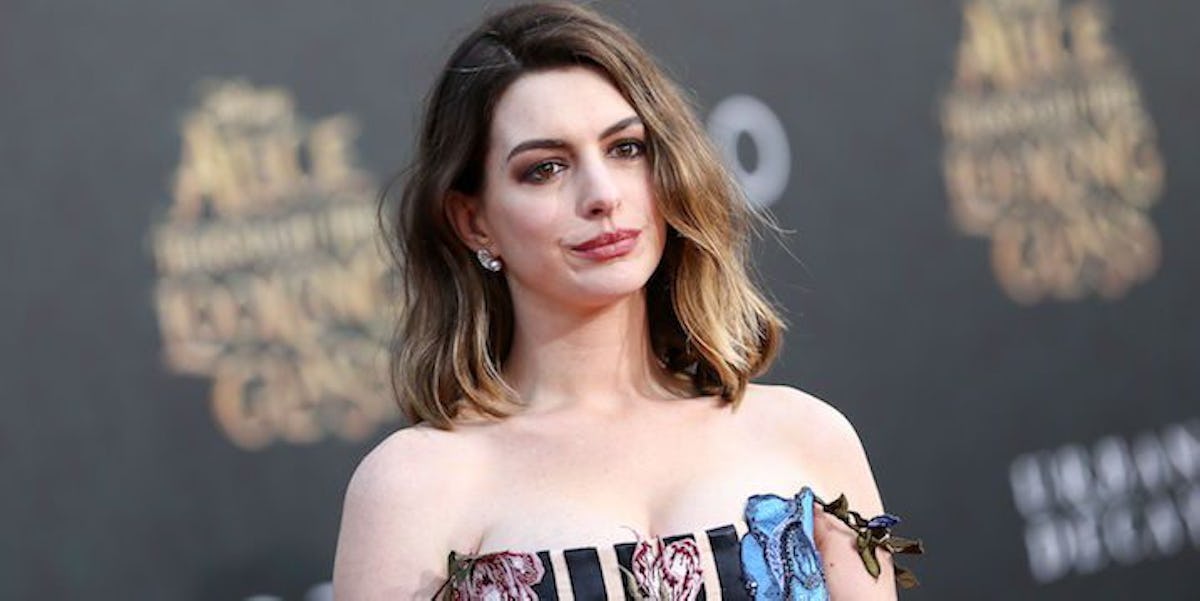 Anne Hathaway Returns To Social Media To Speak Out Against 'Muslim Ban'
REX/Shutterstock
Anne Hathaway came back to Instagram on Monday to voice her opposition to the Syrian refugee ban.
The 34-year-old actress announced at the beginning of the year that she was "taking a pause" on Instagram and Facebook.
But she was dragged back to the platform when she heard about Donald Trump's controversial executive order, which indefinitely bans refugees fleeing the war in Syria from entering the US.
The order also bans the entry of all people from seven Muslim countries (Iraq, Syria, Iran, Sudan, Libya, Somalia and Yemen) for 90 days, hence the order's nickname, "Muslim ban."
On her Instagram, Hathaway posted an image from the recent New York Times article "Anne Frank Today Is a Syrian Girl," along with an impassioned plea to welcome refugees.
She wrote,
I wasn't planning on coming back so soon, but this moment cannot be met with silence. America is great when she is allowed to be herself- a country powerful enough to accept and absorb those who's lives have been broken by circumstances beyond their control, a beacon of hope in a world ravaged by war, sorrow and destruction ALL WHILE she keeps her own citizens safe. We must continue our tradition of welcoming those in need. If we are not that, we are nothing. My prayers go straight to the heart of the fearful- I am sorry you are scared. We must continue to stand together with love. (If you'd like to take action, support @aclu_nationwide and @doctorswithoutborders.) @nytimes
Hathaway — who is currently filming the "Ocean's Eleven" spinoff, "Ocean's Eight" — is one of many celebrities who have spoken out against the ban.
Models Bella and Gigi Hadid, who are Palestinian-American, marched alongside "No Ban, No Wall" protestors in New York City over the weekend.
Many actors at the Screen Actors Guild Awards on Sunday night denounced the ban, including Ashton Kutcher, Julia Louis-Dreyfus and Mahershala Ali.
Whether all this support will do anything about the policy seems unlikely, but it's still nice to know celebrities are standing up for human rights.
Citations: Anne Hathaway Breaks Instagram Silence to Lend Her Support to Refugees: 'This Moment Cannot Be Met with Silence' (People)