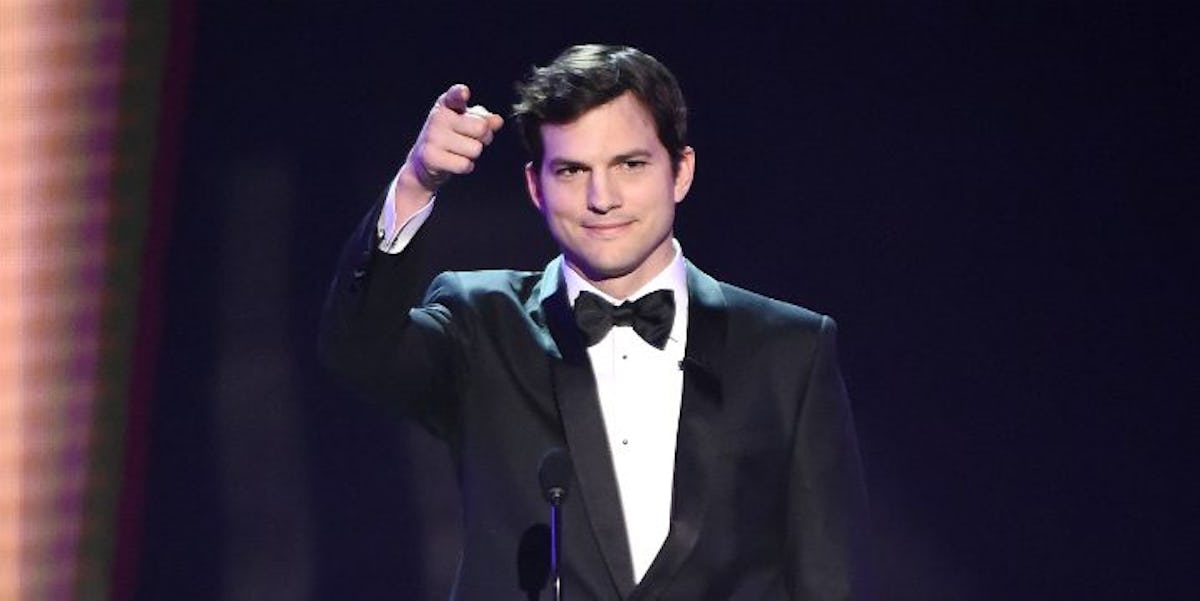 Ashton Kutcher Makes Powerful Statement On Refugees At SAG Awards
REX/Shutterstock
It turns out a lot of people expected Ashton Kutcher to pop out and tell us we were all being "Punk'd" on Inauguration Day.
Instead, President Donald Trump was sworn in and became a very scary reality.
Part of that scary reality includes Trump signing an executive order banning people from seven predominantly Muslim countries.
The action has resulted in an outcry from Twitter, Kim Kardashian, protestors storming airports and, now, naturally, the actors presenting and winning SAG Awards.
It didn't take long for the show to turn political on Sunday, January 29. Kutcher addressed the issue in his opening monologue.
WATCH: Ashton Kutcher opens #SAGawards with pro-immigration statement pic.twitter.com/dxevjHyjaz — Hollywood Reporter (@THR) January 30, 2017
He opened up the SAG Awards by saying,
Good evening fellow SAG-AFTRA members and everyone at home, and everyone in airports that belong in MY AMERICA. You are a part of the fabric of who we are, and we love you and we welcome you.
Who wants to take wagers on how soon Trump tweets out some hate directed at the actor?
Ashton Kutcher is married to Mila Kunis, who came to America on a refugee visa from the Ukraine, and he is outraged by Trump's unconstitutional ban.
He tweeted a few hours before hosting the SAG Awards.
He wrote,
My wife came to this country on a refugee visa in the middle of the Cold War! My blood is boiling right now! We have never been a nation built on fear. Compassion that is the root ethic of America. Our differences are fundamental 2R sustainability.
Julia Louis-Dreyfus, who took home the award for Outstanding Female Actor in a Comedy Series, and mocked Donald Trump, echoed Kutcher's sentiments on Trump's ban.
Julia Louis-Dreyfus jokes by echoing Trump: "This award is legitimate and I won." #SAGawards pic.twitter.com/mQB9nhPDuJ — Hollywood Reporter (@THR) January 30, 2017
Louis-Dreyfus, herself, is a daughter of an immigrant. Her father fled Nazi-occupied France.
Even before the ceremony began, actors made their views heard on the red carpet, including "The Big Bang Theory's" Simon Helberg and his wife, actress and director Jocelyn Towne.
"Scandal's" Kerry Washington posted on Instagram a photo of a safety pin, which has come to show solidarity with refugees and immigrants following the "Brexit" vote.
She wrote,
I'll be wearing one of these tonight. On my arm. To show solidarity. We will not stop fighting for our safety & the safety of our fellow citizens and human beings. #NoBanNoWall #safetypin
These are just the latest celebrities and Americans speaking out against Donald Trump.