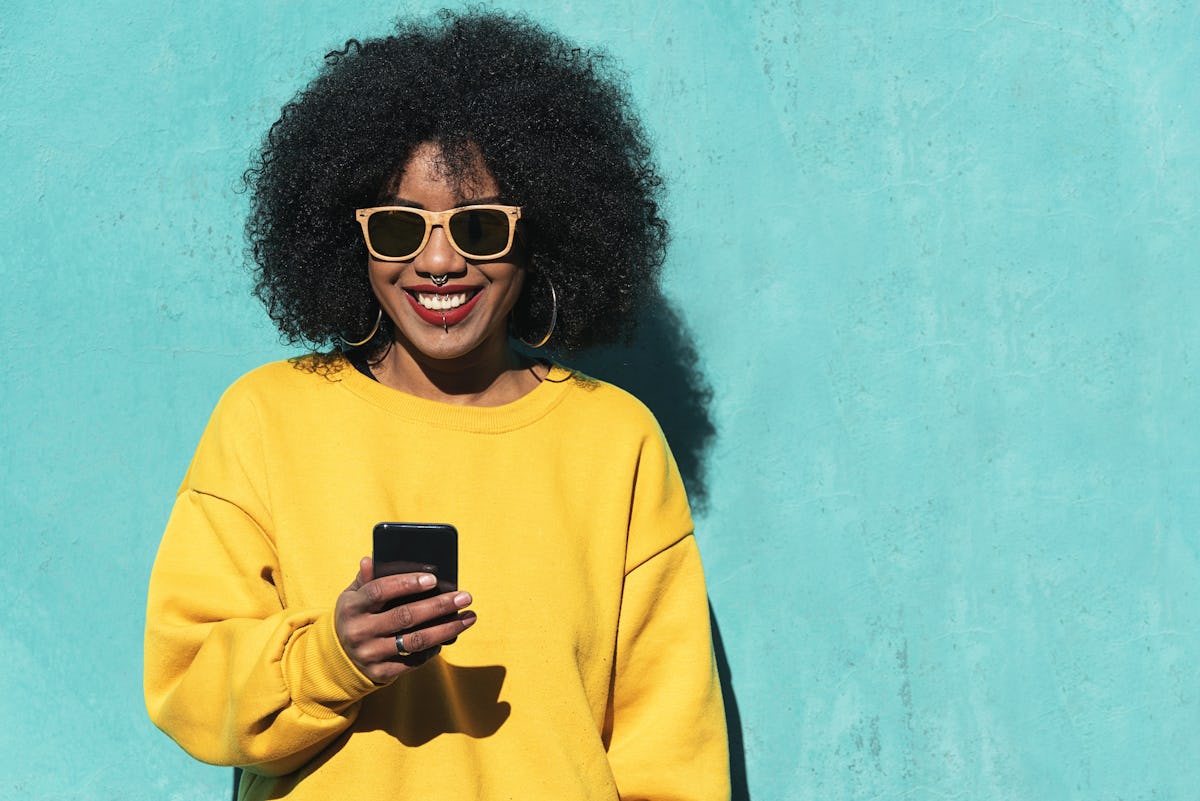 27 Sexy Opening Lines To Send On Tinder When You Wanna Hook Up
No need to beat around the bush.
santypan/Shutterstock
Ah, Tinder: a digital, carpal-tunnel-inducing wonderland where true love, hookups, or even a bit of both can be found just swipes apart. Cheers for you if you're leaning more toward the hookup life and aren't afraid to admit it. A queen who owns their sexuality and remains unbothered in the face of hookup stigmas? Love to see it! If you're unattached and loving it (but would really like to get some action) then there are plenty of sexy opening lines to send on Tinder that can help you set the tone from the get-go.
Finding the Tinder openers for hookups is tricky, because you want to be straightforward and direct about your desires, but you'll also want to make sure you're playing it cool and coy rather than crude. The main thing you'll want to do is read the room, so to speak. Take the temperature of their Tinder bio. Does their bio say something to the effect of, "I'm not looking for anything serious," or are they on Tinder to take things slow? If they seem as down as you are for a fling, a FWB, or simply a hookup, then here are some sexual Tinder opening lines you can use to shoot your shot.
Hooking up with folks on Tinder is supposed to be fun. Why not have some with the opening lines, too?
Editor's Note: This story has been updated by Elite Daily Staff.