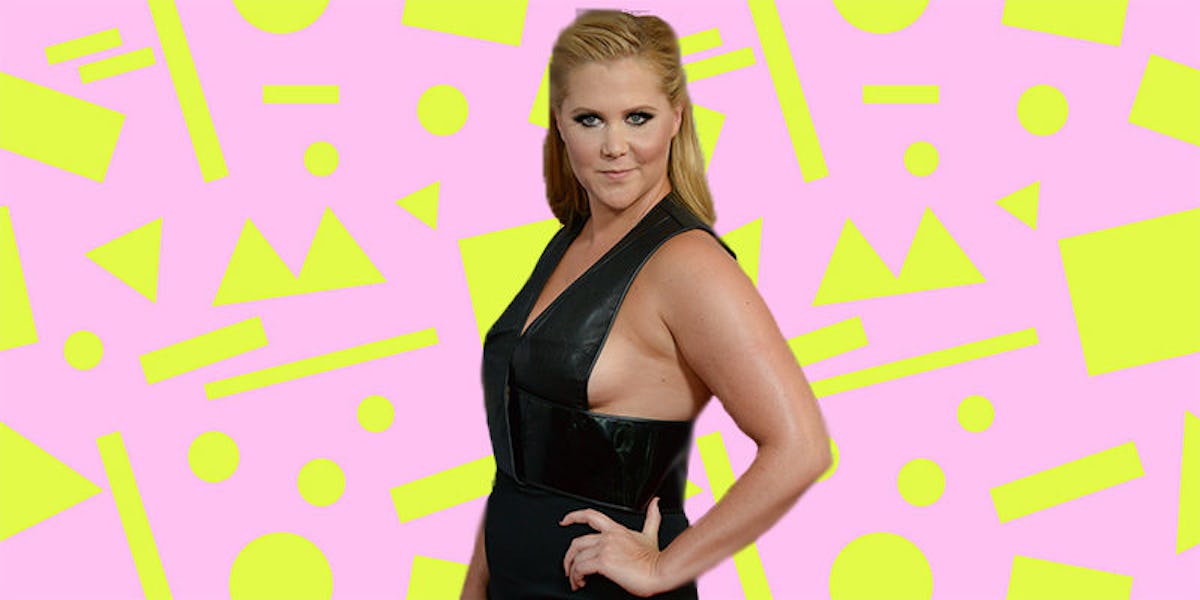 Amy Schumer Just Stuck It To Her Body Critics By Making Spanx Fashionable
REX/Shutterstock
Amy Schumer has built her career on being your funny, relatable best friend. She's the girl who has one too many drinks, cracks a joke that's raunchier than one you ever would and fights back at anyone who shames her body. That last one, especially, very publicly grinds her gears.
In the August issue of Marie Claire, Schumer gives her opinions on love, growing up and being "exhausting" to date. But, most notably, she poses in Spanx. Just Spanx. To those in the know, the artistic choice is a wink to a year that involved one too many people commenting on Schumer's dress size.
For a woman who has made millions at the box office, you'd think critics would have other things to discuss than her arm jiggle or thighs. But still, the insults keep coming. In April, Glamour magazine included her in a line-up of plus-size women, leading Schumer to clarify she's a modest size 8 (the average American woman is a size 14, for reference).
In her feature spread, Schumer, 35, wears a strapless bra bodysuit like it's the most expensively tailored couture on the market. Other images show her in a fuzzy sweater and fishnet tights, looking like most of us do the second we get home from work and strip off any garment that isn't stretchy.
If only a 2001-era Bridget Jones and her "absolutely enormous" panties could see how far we've come. Spanx may have started out as a way to wiggle into your knock-off Herve Leger bandage dress, but they've become a polyester-blend middle finger to the critics who waste hours ripping female celebrities apart.
If there's one truth about Schumer, it's that she never half-asses a comedic bit. That's proving to be true of her shapewear crusade because she's also wearing a tummy-tamer in the current issue of Vogue. She'd previously squeezed into a spandex tube for a Bud Light ad.
The images seem to be a commentary on Schumer's comments that, in the past, haters made her nervous to take the stage and perform the stand-up comedy she loves so much. The solution? Just do it in Spanx.
Actually, screw it. Do everything in Spanx -- just Spanx.
Citations: Amy Opens Up (Marie Claire)