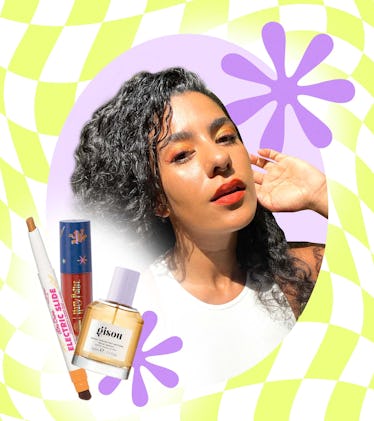 September's Must-Have Beauty Launches Include Pumpkin Spice Palettes
Don't sleep on this newness.
September is the best "new beginnings" month of the year. School starts back up again, New York Fashion Week kicks off international fashion month, and there's fresh-start energy in the air without January's pressure of New Year's resolutions. Even if the weather doesn't quite live up to the new-leaf vibes this month brings, that doesn't mean you shouldn't try a daring new hairstyle or reinvent your aesthetic with a vampy, runway-inspired makeup look, and September's coolest beauty launches are the perfect place to start.
My top picks for September's beauty, skin, and hair launches are all about transformation with an emphasis on being the most authentic version of yourself. This fall, I'm celebrating my frizz, asymmetry, and skin tone, and I've picked new beauty launches accordingly. On this list, you'll find foundations that glow you up instead of covering you up, out-of-this-world eyeshadows, super soft lipsticks, and stress-reducing body washes.
Fall is a time of exciting change. As you scroll through all the new products sent out into the world this month, keep change in mind. If there's an edgy, experimental style of makeup you've been too nervous to try, get inspired by some technicolor palettes and go for it. If your skin has been breaking out and making you anxious, give yourself grace and treat yourself to skin care that will make you feel pampered. Ahead, you'll find all the new beauty, skin, and hair products released in September to add to or inspire your makeup and self-care routines.
We may receive a portion of sales if you purchase a product through a link in this article.