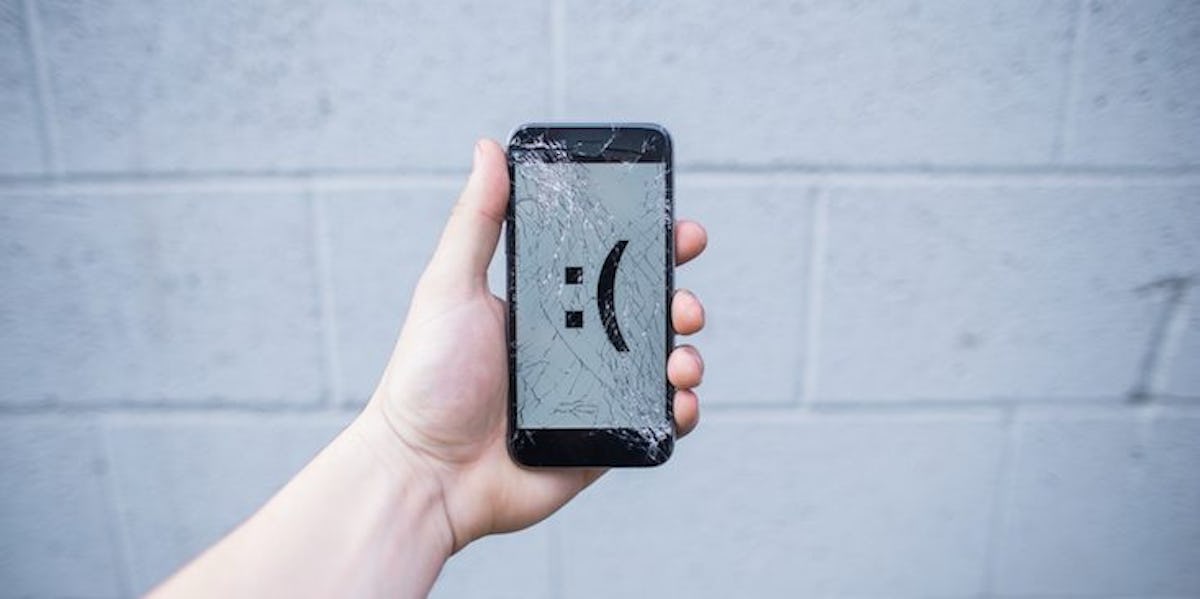 New Emojis Didn't Immediately Come With iOS Update And Twitter Is Really Pissed
Kevin Gilgan
Apple released its highly-anticipated new operating system, iOS 11, on Tuesday, Sept. 19. As with any Apple update, iOS 11 is packed with super cool features like ad blocking and augmented reality capabilities, but loyal iPhone users were let down when -- despite previous reports to the contrary -- there were no new emojis to be found post-update. The emoji keyboard was basically left untouched. Naturally, tweets about new emojis missing from iOS 11 have surfaced, because everyone is confused AF.
Elite Daily reached out to Apple, Emojipedia, and Unicode for comment, but did not hear back by the time of publication.
However, Emojipedia sort of cleared the air in a rather blunt blog post from the same day iOS 11 was made available. Crystal clear and to the point, it reads,
iOS 11.0 was released to the public today, and it does not contain any emoji updates. Apple has promised new emojis by the end of 2017 which means the folowing [sic] additions will be provided in an iOS update at some stage in the next 103 days. But that day is not today.
While it seems like an unnecessary post (if the onslaught of Twitter posts about iOS 11's lack of new emojis is any indication), people were genuinely expecting to find a T-Rex, mermaid, dumpling, and, you know, all the new emojis that have been teased since they were announced for World Emoji Day back in July. However, Apple never actually confirmed the emojis would be available with iOS 11. Instead, they said they'd be here "later this year."
In a reply to someone confused on Twitter who thanked Emojipedia for the post that "might seem pointless," Emojipedia clarified the issue further. They tweeted,
Some reports have mistakenly said iOS 11 includes new emojis and there's a lot of interest. Glad it helped!
Similarly, they retweeted London, UK journalist Sarah Green's tweet. "Got to wait a bit longer for my T-Rex," her tweet reads, followed by a green nauseated face emoji and a link to the soul-crushing blog post. (I feel you, Sarah.)
Though we knew certain emojis like much-needed redhead wouldn't be available until next year (June 2018, to be exact), we emoji fans were understandably excited and not exactly anticipating such a wait on the other 56 new releases. In all seriousness, how could you not get excited about inclusive depictions of a breastfeeding woman or a woman wearing a hijab... or men with beards? I was ready to start texting with them as soon as I freed up space on my iPhone for iOS 11, to be honest. Like the rest of Twitter, I was left asking myself, "Where art thou, new emojis?"
"...I don't see them."
Like, this is why we update our phones.
I had to free up 2.1 GB of space before my iPhone 6 even graced me with a download button. "It'll all be worth it for new emojis," I foolishly thought.
All my apps, all my messages, all my Safari cache — gone. For what?
"I am distraught."
Me, usually:
If only I had known...
Apple was definitely innovative with all the features launched in iOS 11, but the one I'd use most is — you can probably guess — NEW EMOJIS.
*sobbing hysterically over missed emoji usage opportunities*
Taco Bell used this sad time to plug its #TacoEmojiEngine.
I appreciate their efforts to help me live más in spite of my emoji keyboard's current, not updated state.
In conclusion:
Apple, Unicode, and Emojipedia have not responded to Elite Daily's request for comment by the time of publication. While we wait for more insights from them, we can take comfort in the fact that we will get new emojis "at some stage within the next 103 days," as Emojipedia so eloquently put it two days ago. Or, according to Apple, we will have to wait until "later this year."
Check out the entire Gen Why series and other videos on Facebook and the Bustle app across Apple TV, Roku, and Amazon Fire TV.