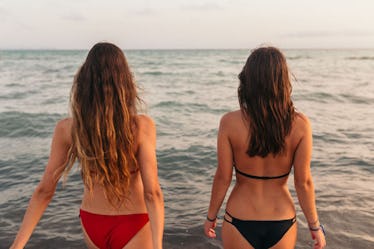 Your Aries Best Friend Is Everything You Could Ask For In Your Person
A lot of what people need to know about us is written in the stars. I like to believe that the universe has it all figured out, right down to our friendships. Like some of you, my guilty pleasure is reading horoscopes and learning as much as possible about the zodiac signs. One of my besties is an Aquarius, and the other is a Virgo, and everything about their personalities fits right in with what the galaxy had in mind for my friendships. Your Aries best friend is likely everything you could ask for, and you're thanking the cosmos for that one. She's your person, and you wouldn't want it any other way.
Like the element of Fire, she lights up your life like no other. She is always a ball of energy that seemingly will never run out. She doesn't quite care about what others think of her, and isn't afraid to chase after her dreams. You would think at some point she'd get tired of facing those obstacles, but she never fails to look at them as an opportunity instead.
When it comes to your crew, she's likely the leader, and always looking for someone to hang with her on the next adventure. With this girl as your person, you're feeling like you have everything you could ever ask for in a friend.