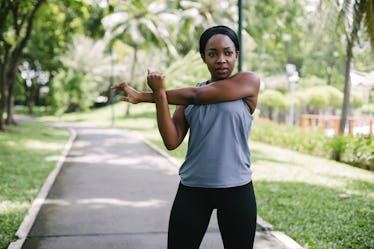 8 Women Reveal Why They'd *Never* Get Back Together With Their Most Significant Ex
Whether you just ended things with a boo, or you've been broken up for a while, it's natural to think about getting back together. Whether you miss their silly jokes or bomb cooking — looking back on a past relationship can sometimes stir up some major emotions. The trip down memory lane can be bittersweet, so it's not always easy to know, if given the chance, would you get back together with your most significant ex?
Of course, not all relationships leave happy memories, and if your ex was kind of a massive jerk, or didn't treat you like the flawless angel you are, you may have no qualms about leaving them in the past. If your relationship ran it's course, it's totally natural to be totally moved on. Maybe you can't even stand the sight of your ex, or maybe you've become such good friends that the idea of dating again seems super weird. No matter the situation, the choice to keep your ex your ex is totally your own.
You know what's right for you, and if never getting back together, like, ever, feels right, well crank up that 2011 T-Swift and dance all night — like these eight women did.