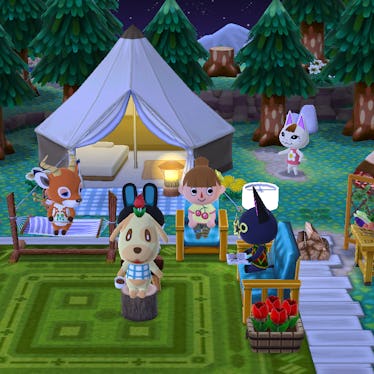 Here's What Villager From 'Animal Crossing' You Are, Based On Your Zodiac Sign
The villagers in Animal Crossing can really make or break your gameplay. Some days, you wake up to cranky villagers moving into your island, and may think to yourself, "Ugh, why me?" Other days, you may be surprised by Beau or Goldie chilling at your door with a plate of cupcakes and kind smiles. It's hard to know which scenario you may face and you can't help but wonder what villager from Animal Crossing you are.
TBH, what villager you are most like is based on your zodiac sign, which can tell the universe everything it needs to know about your personality, likes and dislikes, and boldest qualities. The constellations your birthday aligns with can help you realize why you feel more compatible with lazy villagers as opposed to the snooty ones, or why you get so annoyed at the sporty villagers for hanging out on your island longer than you'd like them to. The best part? This applies to both versions of Animal Crossing — Pocket Camp, where you eat fortune cookies and pick up fruit at Lost Lure Creek, and New Horizons, where you find glowing holes around an island and hang at Dodo Airlines.
Without further ado, let's find out if you're more like Tia or Eloise, and if you're truly compatible with the villager you adore the most. It's written in the stars (and below), so you never have to wonder again.