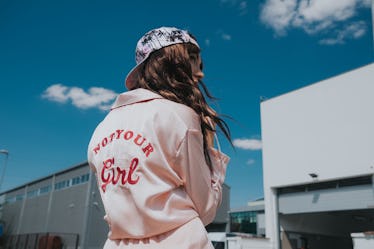 5 Signs That Ending Your Relationship Was Absolutely The Right Decision
You recently ended things with your partner, and now you're starting to doubt your decision. You ask yourself, was breaking up a good idea? What if you regret your choice someday? These are common questions, but the truth is, there are some clear signs that your split was the right thing to do for you. I spoke to couples therapist and relationship expert Tracy K. Ross, LCSW, about five signs that ending your relationship was absolutely the right decision.
"It's totally normal to dwell on the positives and have some self doubt about your decision," says Ross. "If the other person did not want the breakup and is very upset, this makes it even more difficult." She says that it's important to remember that there were reasons why you were in the relationship in the first place, as well as reasons you ultimately decided it to end it.
"After an ending, it is very common for the positive aspects of the person to re-emerge, either in your thinking or in how they behave," says Ross. "Additionally, you may have grown attached to the person's friends or family — so you are mourning the loss of those people as well, which can add to the feelings of regret or doubt." With that advice in mind, here are five indicators that you made the right call.