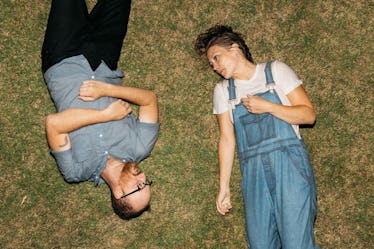 Here's How To Know If You'll Regret Breaking Up With Your Partner
When it comes to making major life decisions, many of us fear making the wrong choice and experiencing some form of regret — and no example is more fitting than knowing when it's time to break up with your partner. Deciding to end a relationship, whether it lasted for one year or ten, is a lot easier said than done. After all, each relationship is unique, and there's no cut-and-dry set of guidelines that can dictate whether it's the right choice. Not to mention, once you form an attachment to a person, you can't help but wonder what your life would be like without them. Will your bed feel empty at night? Will you miss their smell? What if no one else is ever able to love you the way that they did? And what if you wake up one day and realize that you've made a massive mistake? Very often, this is just your insecurity talking. Regardless, many of us tend to feel unresolved about whether to pull the trigger on a breakup.
As it turns out, breakup remorse is super common. In fact, 39 percent of people have regretted ending a relationship, according to a survey by Elite Singles. It's important to dig into the reasons why you're considering pulling the plug in order to make sure you're not doing so prematurely. That way, you can feel confident in your choice if you decide to put an end to things, and hopefully, move on more quickly. If you've been considering a breakup but are still feeling some semblance of doubt about it, look for any of these key signs that ending your relationship is the right thing to do.