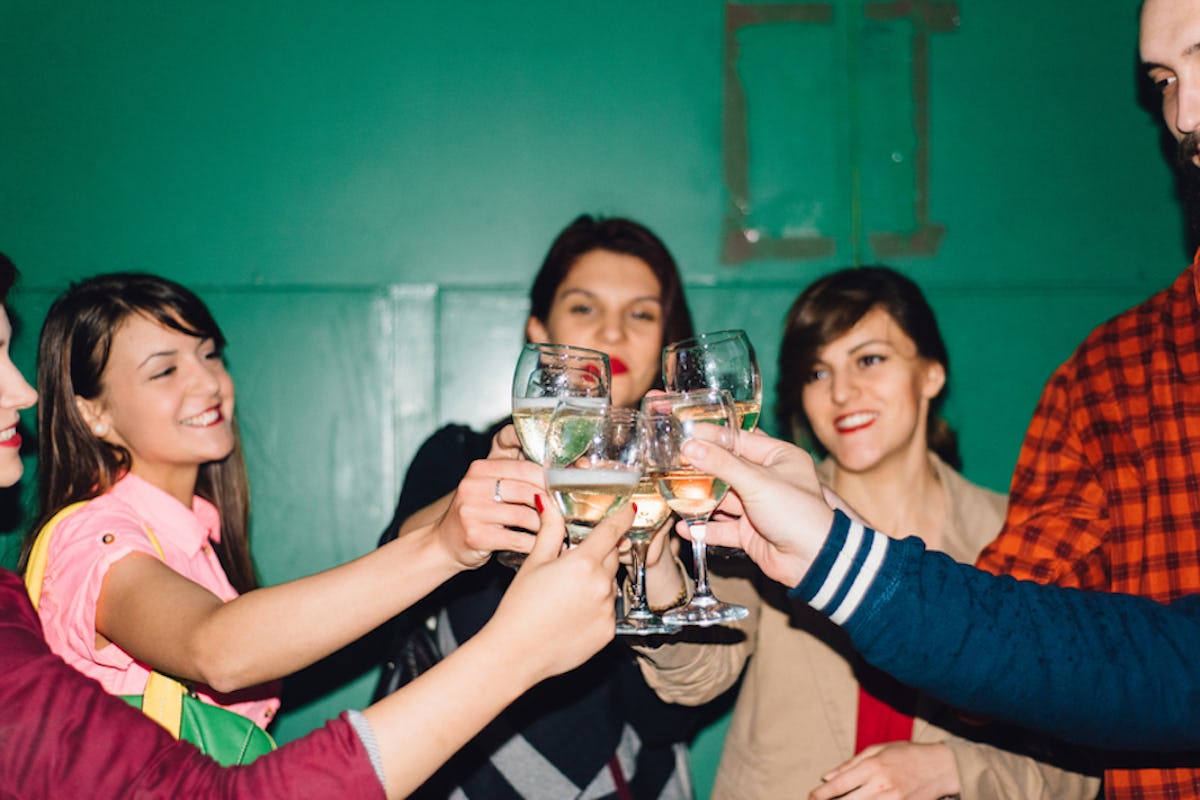 The Ultimate Wine Lover's Winter Bucket List That'll Have You Sipping ASAP
Boris Jovanovic/Stocksy
Stop and smell the rosé. The holidays are over and it's finally time to start slowing down. Our shopping is done, the New Year's Eve plans have been made, and food comas and chilly nights call for a little bit of hibernation. The most wonderful time of the year is full of enjoying the finer things in life: good food, good company, and lots of good wine. But before you retire your glass for the season, take a nap and then sip on this winter bucket list for wine lovers.
In fall, we make it our mission to stop at all of the local wineries. In the summer, we switch to something a little lighter than those dark reds, and enjoy a nice, dry pinot grigio with our lobster rolls and sunshine. But wine lovers become desperate when it comes to winter wining and dining.
You work from nine to wine, but the usual happy hour has gotten so old. You're going to be bottled up all winter, avoiding the snow, and bundling up in one too many blanket scarves — how will you ever cure your wine wanderlust?
Have no fear. Wine lovers around the world don't have to make pour decisions. You've spent time curating your New Year's resolutions, so I've spent time creating a list of nine bucket list items meant solely for a wine lover to enjoy this winter.