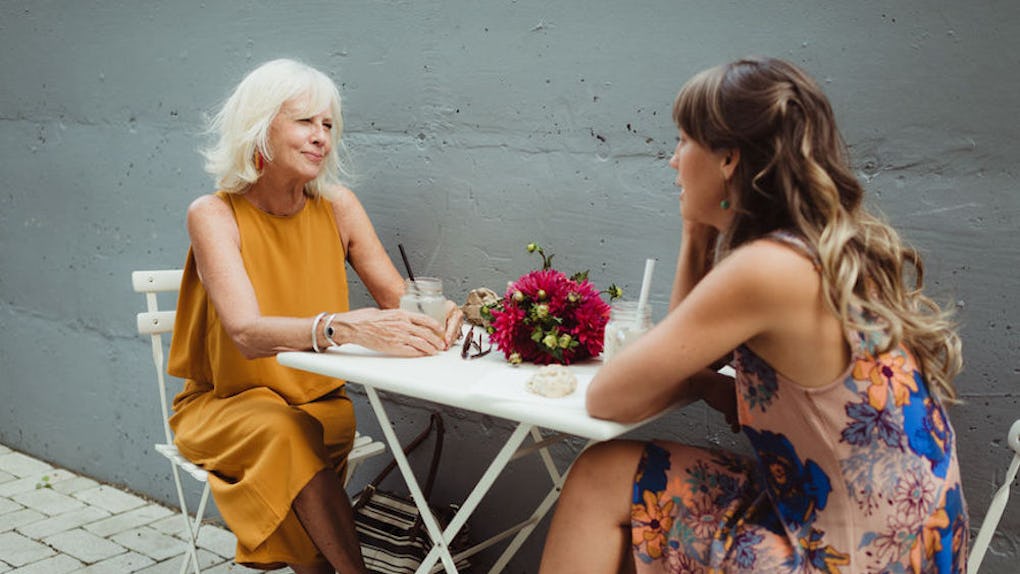 Kate Daigneault/Stocksy
Things You Understand About Your Parents When You Move Out
Moving out of your parent's house truly makes you feel like an adult. You're on your own, and writing out rent checks every month. On Sunday mornings, you'll go to the grocery store and make sure your fridge is stocked with fresh food for the week. (Amongst all of the produce you put in your cart, there are some dinosaur-shaped nuggets and chocolate pudding, too.) You still feel like a kid, despite having your own apartment. Dare I say, you even miss fighting over the remote with your siblings a bit. Getting your own place was a must, though, and being away from your family is making you appreciate them so much more. There are some things you understand about your parents now, that you had no way of knowing when you were living at home.
You remember when you were little, you'd hang out in your backyard and ride your scooter around the block with your friends. Back then, you were dreaming big, but couldn't imagine living anywhere other than your hometown. As you got older and started seeing the world, though, you realized that you wanted to live on the West Coast and pursue wedding photography.
So, you packed your bags and said, "See you soon," to your family. You were ready for this new adventure, and headed down a road filled with possibilities. When you got to your apartment, you started setting things up and called your parents to check in. You seem to understand them now more than ever, including their quirks and all of the lessons they taught you. All it took was moving out. Who knew?