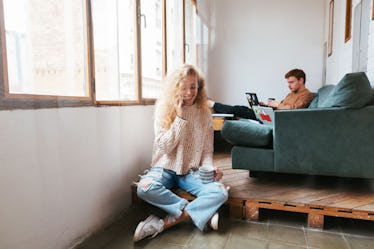 5 Things I'd Tell My Younger Self Before College, So Listen & Learn
The word around the block is that you graduated high school. About a month ago, you tossed your cap with your besties by your side, promised each other that you'd stay in touch, and started looking toward the future. For you, the future brings a whole lot of "new," but you're more than ready for it. You're going to college, living in a place filled with skyscrapers instead of hiking trails and tiny ice cream shops like your hometown, and diving headfirst into your dreams. You may not entirely know what to expect from the experience. But, you're excited, nonetheless. I felt the same way, and if I could do it all again, these are the things I'd tell my younger self before college.
The truth is, like most millennials who come to their campus without a clue as to where the buildings are or what pasta dishes are so good at the dining hall, you'll figure things out as the semesters go. You'll learn about all the clubs and extracurricular activities you can be part of, and that some classes don't require books because all of the material is online or in slides. You may switch your major, call your mom for advice, or complete a bunch of paperwork so you can study abroad.
Together, it'll be your college experience. These are the five things I wish I knew when I was in your shoes.