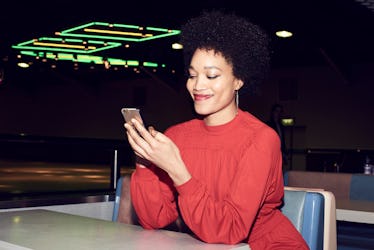 These Zodiac Sign TikToks Will Speak To Your Star Sign & Soul
Flashpop/DigitalVision/Getty Images
There's nothing in the universe that makes you as happy as horoscopes, delving deeper into your star sign, and people who are passionate about astrology. So, when you stumbled upon the zodiac sign TikToks, you may have squealed with delight and texted the bestie group chat your fave content. You may have sent a video that predicts each sign's future or one that perfectly describes what it's like to be a Cancer or Leo.
Truth be told, your best friends are just as curious about the magical powers of the universe as you are. They frequently check the night sky to see if any constellations are out and about, and try to guess if your new crush is a Sagittarius, Aquarius, Libra, or Capricorn. When you sent those zodiac sign TikToks in the chat, they likely clicked on them so quickly to see what princess, snack food, or movie villain their zodiac sign is. After watching a clip over and over again, they may have also dished opinions on couples who are astrologically compatible and have vibes that match up.
These zodiac sign TikToks are certainly a big hit with friend groups and solo astrology lovers alike. Some of them hilariously expose signs, while others turn into a guessing game. Watch these five if you'd like to have some laughs and out-of-this-world moments with your bests.