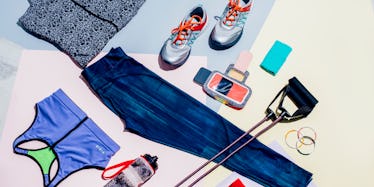 The Wellness Hack You Should Try In 2018, According To Your Zodiac Sign
After a whole year that was basically flooded with countless viral health and wellness trends, it can be confusing AF to figure out which one is right for you and your lifestyle. But with a little help from astrology, you can start your new year off on the right foot and rejuvenate your body and mind with the healthy habits that are perfect for you and your personality. Trust me, finding wellness hack to try in 2018 is way easier with your zodiac sign in mind to help guide you through that lengthy list of trends.
With a brand new year ahead of us, that means a squeaky clean start for absolutely everyone. Personally, I don't think it's going to be that hard to go upward from the catastrophe that was 2017, but I digress.
No matter what year it is, astrology will always be there to guide you in making your decisions, whether you're looking to brainstorm ideas for new workouts, good books to read, travel destinations, and yes, even the wellness trends you forgot to try in 2017, but definitely want to put on your list for the new year.
So, when Jan. 1 rolls around, tap into the unique characteristics of your zodiac sign to help you figure out which wellness hack you should try for your best and most radiant self in the new year.