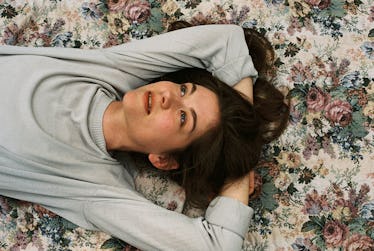 The Sleep Hack You Should Try In 2018, According To Your Zodiac Sign
As we kick 2017 to the curb, reflecting on the past year and the improvements we'd ideally like to make going into 2018 is the obvious next step. Personally, I think millennials have made great strides toward accepting and loving our bodies the way they deserve to be accepted and loved, so hopefully, we'll see more resolutions that focus on mental and physical health, as opposed to aesthetics. If you feel healthy, if you feel strong in all aspects of the word, you'll feel amazing, which is why narrowing down the sleep hack you should try in 2018 is so important.
The quality of your sleep and how much snooze time you're able to clock in each night has a direct effect on everything, both physically and mentally. How well you sleep translates to how well you'll function, and sleep deprivation can play a role in appetite, blood sugar levels, muscle repair, sex drive, and more. Basically, it's essential to create a sleep-friendly environment and come up with some kind of bedtime ritual that helps you wind down for the evening and feel peaceful enough for some restful shut-eye.
Of course, everybody and every body is unique, and our personality traits contribute to how we operate day in and day out. Now, whether or not you believe who you are has anything to do with astrology, sometimes the stars align with our characters. Even if it seems a little silly, it's fun to experiment with rituals based on what our zodiac symbol says suits us best, and in 2018, your best night's sleep could be directly related to your sign. Here's the sleep hack you absolutely need to try in the new year, according to your zodiac sign.