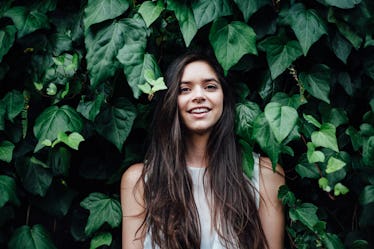 7 Things The Single Friend In The Crew Really Wants To Clue You In On
Romantic comedies and Disney movies have set the standards pretty high for relationships. From the days of Cinderella and her pumpkin that turned into a carriage, many of us have been daydreaming of finding our very own fairy tale ending. The Notebook has us believing in soulmates, and The Holiday makes falling in love on a getaway seem so romantic. One day, you'll quite possibly find "the one." But right now, you're the single friend in your crew, and that's totally OK. You just want to clue your people in on a few things, before they assume that you've signed off on love.
The girl who's single can see why her friends might not look at her life with the same rose-colored glasses. Truth is, though, she's always staying true to herself and she's totally happy with her life. Being single could easily make you cynical about the real world, but this girl knows that she's still surrounded with so much beauty. You could say the grass is always greener on the other side, or choose to bloom beautifully right where you're planted. Don't assume that this girl isn't happy just because she's not seeing someone — and take these five hints from the single girl, too.