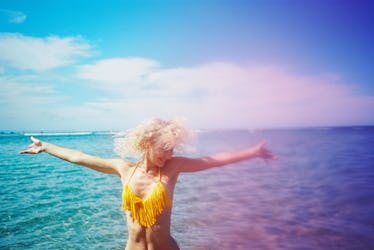 This Is The Pubic Hair Style You Should Try Based On Your Zodiac Sign
Hello! Welcome to the most preposterously fun astrology story on the internet, in which I sort out your ultimate pubic hair style based on your zodiac sign. I'm not saying this is based in hardcore science, but it is true that your sign can theoretically say a lot about how you present yourself to the world. Or, uh, how you present yourself to your sexual partners and your gynecologist.
Astrology isn't for everyone, but even people who harbor merely a casual interest in the zodiac can find it pretty entertaining. Your star sign can offer hints about how old you'll be when you get engaged, which Harry Potter character is your soulmate, and even which fruit best represents your personality. It can unlock insight into matters both big and small.
Your personal grooming preferences are just that — personal. So don't take the designations below too seriously; if you're a Capricorn who is committed to the natural look, who am I to tell you differently? There are truly few things grosser than a sexual partner who feels as if they have the right to tell you what to do with your pubes... and that's not a club I want to join. The right style for you is whatever makes you feel your best.