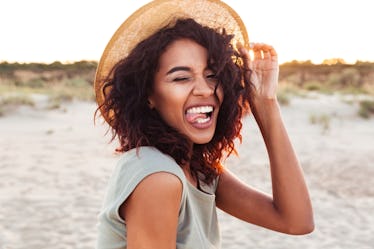 These Last-Minute Summer Getaways Will Give You & Your Wallet Major Heart Eyes
Shutterstock
Summer is more than halfway over, and in the words of Jonathan Van Ness from Queer Eye, "Can you believe?" I'm pretty #shook, and nowhere near ready for beach days, breezy sundresses, and road trips with my besties to end for the year. I'm stuck on the idea that this season is going to last, well, forever, and that I need bottles of sunscreen and new bathing suits for my upcoming adventures. When I look at my calendar, though, I'm hit with the realization that I don't have anymore trips in the books. If you're in the same situation, then these last-minute summer getaways for 2019 will give you and your wallet all of the heart eyes.
Let's be honest: As much as you've loved every minute of the plane rides, bungee jumping excursions, and experiencing new things, your budget is hoping you'll take a break from traveling. It's reminding you of the expenses like rent, groceries, and cable you need to pay, and encouraging you to turn down the texts in your group chats saying, "Let's go here." Sometimes, you listen to your spreadsheets and put your paycheck into your savings account. Other times, you might look at your passport and think, "You only live once."
I think finding the balance between your wallet and your wanderlust is key, and that's why I'm giving you the 411 on these getaways. They'll let you take a last-minute trip at a great price.